If you are looking for a simple yet highly effective way to add an extra touch of seasonal joy and cheer to your home this winter, why not take a look at our range of festive Christmas wreaths. Specially designed by experienced, professional florists, our range of eye-catching 34cm wide wreaths will lend a splash of Christmas joy to any front door they come to adorn this December.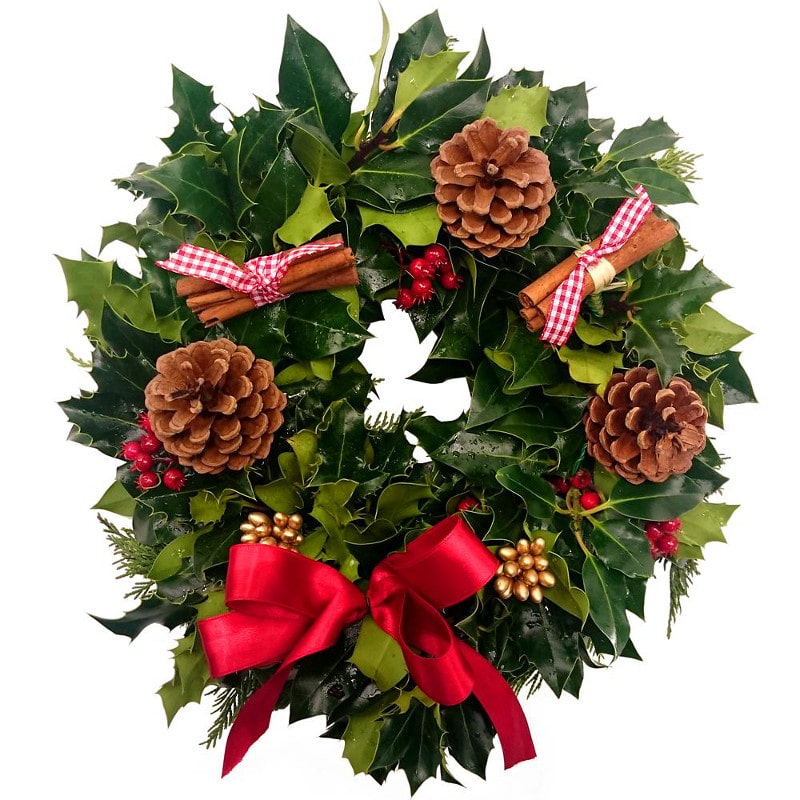 Our Festive Fresh Holly Wreath is an immediately attention-grabbing spectacle, beautifully decorated as it is with fresh holly, pine cones, cinammon sticks, red and gold berries, and a cheerful red ribbon. This elegant wreath is sure to leave a lasting impression on any who behold it.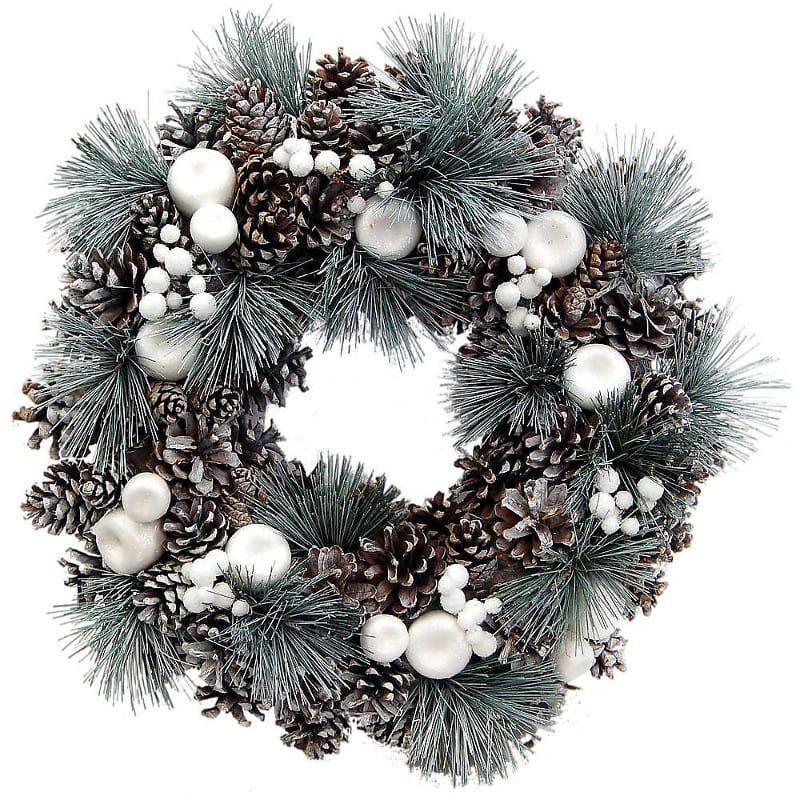 The Let it Snow Christmas Wreath is a beautifully wintry affair, made using snowy pine cones fitted onto a dry moss covered frame. We then add green dried moss, artificial green spruce twigs and curls of dried green lichen for a wonderful winter magic feel.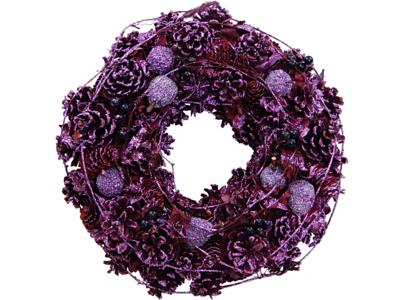 In the mood for something a bit more glamorous and glitzy? The Wintertide Door Wreath is for you. Sublimely sparkly, this wonderful festive wreath features purple pine cones with an assortment of other decorative elements in complementary hues.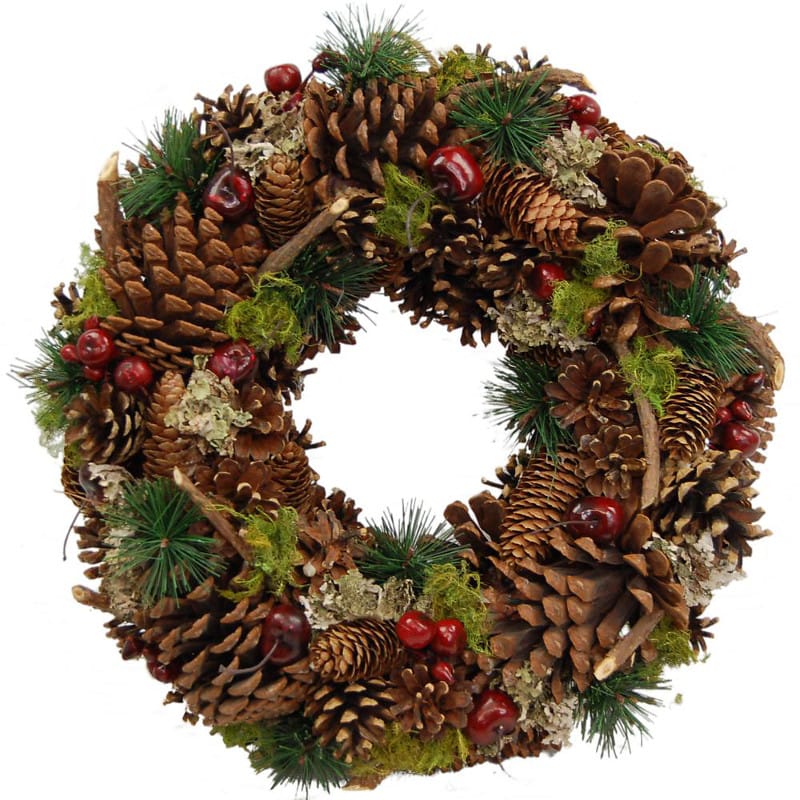 If it's a classical Christmas wreath your heart desires, you may want to have a look at the Yuletide Christmas Wreath, an indelibly elegant affair by any standards. Evoking the feeling of a cosy Christmas cottage, this traditional style wreath incorporates dried moss, pine cones, green aritificial spruce, dried lichen and red artificial cherries.
Feel free to add a comment...