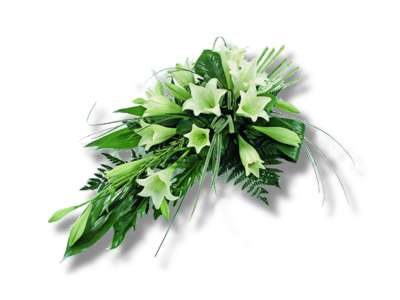 This single ended casket spray of fresh white longiflorum lilies is available for
UK same day delivery
if you order before 1pm.
If you really need your flowers delivered today then you may also be interested in our wider range of
same day delivery flowers
, all available delivered to any UK address.
Please note, our price for same day flowers includes a same day flowers delivery surcharge of £4.99.
No deliveries are possible on Bank Holidays. If you need flowers delivered before the next available delivery date shown for these flowers please see our
same day flowers range
.
Although we try to keep the colours the same as shown in the picture above, on very rare occasions these may have to be changed.
Free Next Day Delivery

100% Satisfaction

When ordering flowers you're covered by our 100% flower delivery satisfaction guarantee.
Safe Shopping