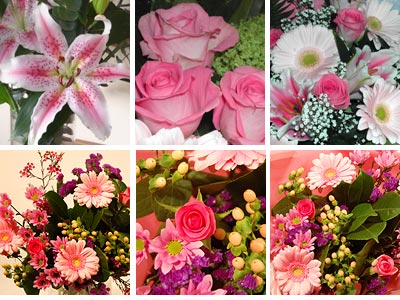 Mother's Day Flower Collection
Unique and out of the ordinary -
Do you trust our expert florists amazing taste and creativity? Stuck for ideas for
Mother's Day
and want something unique and out of the ordinary?
Let our expert florists hand pick a selection of Dazzling Pink Flowers and arrange them in a bouquet for you.
For just £34.99 you get a creative, different, beautiful bouquet which includes extra flowers, even better than normal.
No deliveries are possible on Bank Holidays. If you need flowers delivered before the next available delivery date shown for these flowers please see our
same day flowers range
.
Although we try to keep the colours the same as shown in the picture above, on very rare occasions these may have to be changed.
Free Next Day Delivery

100% Satisfaction

When ordering flowers you're covered by our 100% flower delivery satisfaction guarantee.
Safe Shopping