Infographics seem to be all the rage these days so we thought we'd get in on the action. This rose flower care infographic is the first in a range of different flower care tips we'll be rolling out on the blog.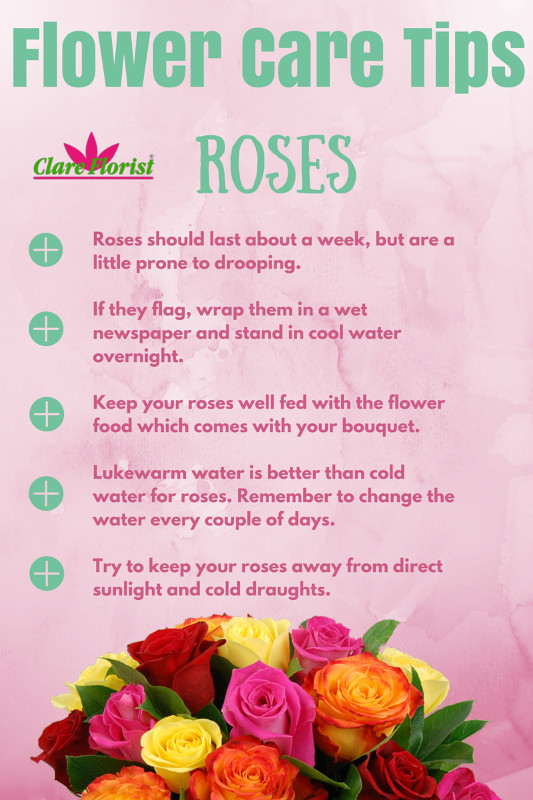 As you can see, we opted for an unsensationalist yet informative tone in the end - the temptation to go with a clickbaity title along the lines of "9 Secrets Florists Don' Want You to Know - What's at Number 1 May Surprise You" was quickly ruled out. Stay tuned for more infographics with great tips on caring for different varieties of flower - this information can be invaluable when it comes to extending the lifespan of your fresh bouquet.
Feel free to add a comment...