So it's the first Monday of 2015 which means many of us will be back to the grindstone of daily routine. With the merriment of Christmas and New Year behind us and the grim reality of Monday morning back at work, it can be easy to lapse into a state of melancholy.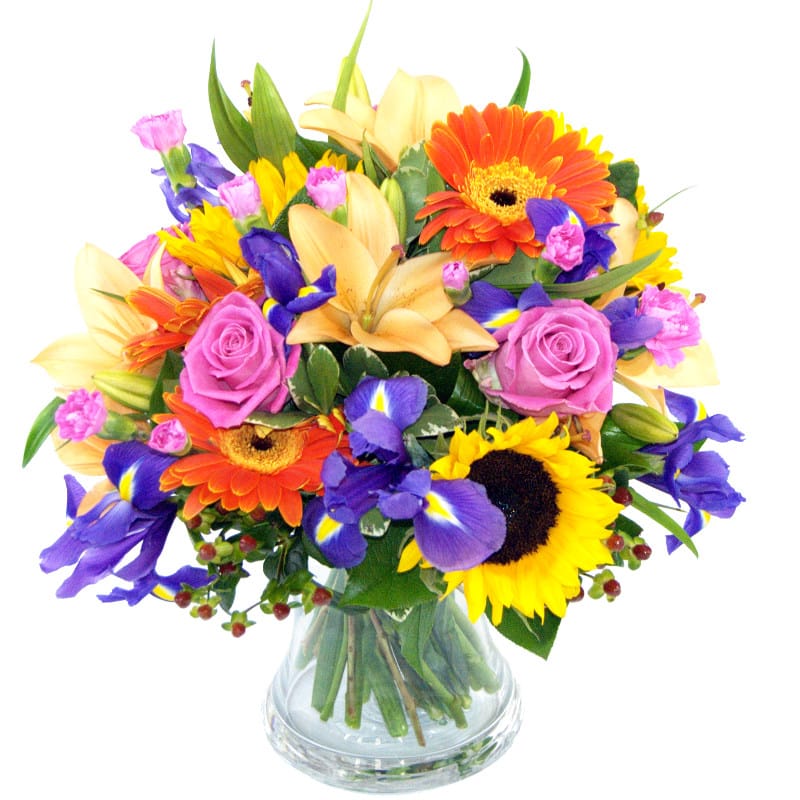 Now is therefore the perfect time to lend a touch of colour and vibrancy to your surroundings with a hand-tied bouquet of gorgeous fresh flowers - don't let winter gloom steal your sunshine! The eye-catching Winter Sunshine bouquet is a great choice if you are looking to instil some cheer at home or in the workplace. This striking bouquet contains gerbera, lilies, roses and santini and is ideal if you would like to send flowers to a friend, relative or loved one this January. Whether it's a special occasion, to say thank you, or just to let that special someone know they are in your thoughts, the Winter Sunshine Bouquet will create a tremendous impression. This extra-special bouquet is currently on sale at the extra special price of only £29.99 which includes free standard next day delivery.
Feel free to add a comment...