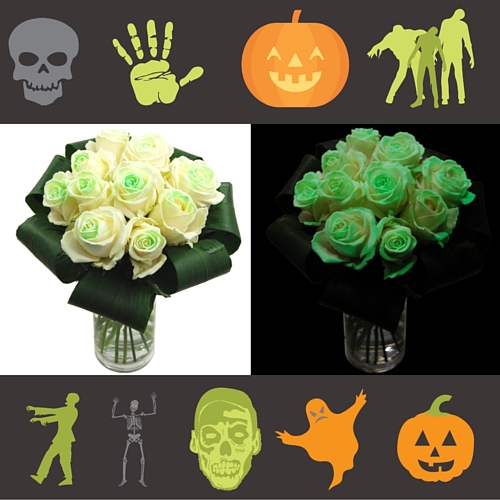 AAARRRRGGGGHHHHHH!!!!!!! Glow in the Dark Roses are here, just in time for Halloween! Our Glow in the Dark Rose bouquet features 10 fresh white roses which have been subjected to a special top secret magical treatment which only becomes apparent when you dim the lights. Marvel as these mysterious roses take on a supernatural glow which will send a chill down your spine. Glowing as if illuminated by embers dredged up from the depths of Hell, this delightfully ghastly bouquet will make for an attention-grabbing centrepiece for your Halloween party this weekend. To activate the glow in the dark properties of these cursed flowers, simply bathe them in light first. The longer they are kept in light, the longer they will glow in the dark and freak out your Halloween party guests.
Be forewarned, super limited availability on these, so move fast to avoid disappointment!
Feel free to add a comment...