We've had December's first snowfall in our neck of the woods which has got us to wondering; will 2014 be a white Christmas? A spot of preliminary research on the Met Office's website suggests that the answer is likely to be no. Historically, snowy wintry weather is far more likely to occur between the months of January and March than December. Snowfall averages five days in December whilst January and February get 7.6 and 6.8 average days respectively.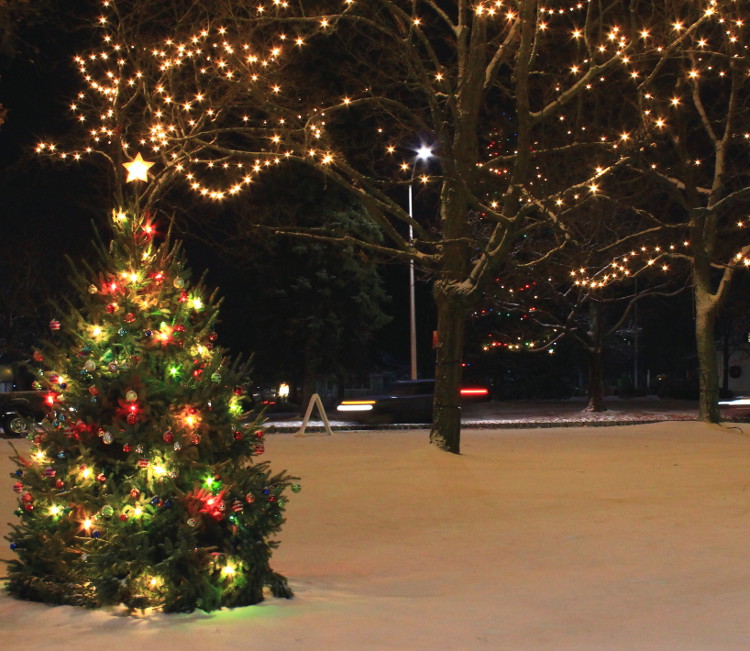 It's also interesting to note that white Christmases were more common during the 18th and 19th centuries before the advent of climate change brough about higher average global temperatures. The last recorded white Christmases in the UK were 2009 and 2010, so perhaps we are due one this year. Whether you view a white Christmas as a logistical hindrance or an exciting opportunity to get involved in snowball fights and sled races, there is no denying that the sight of a snow covered Christmas morning is undeniably beautiful and inspiring.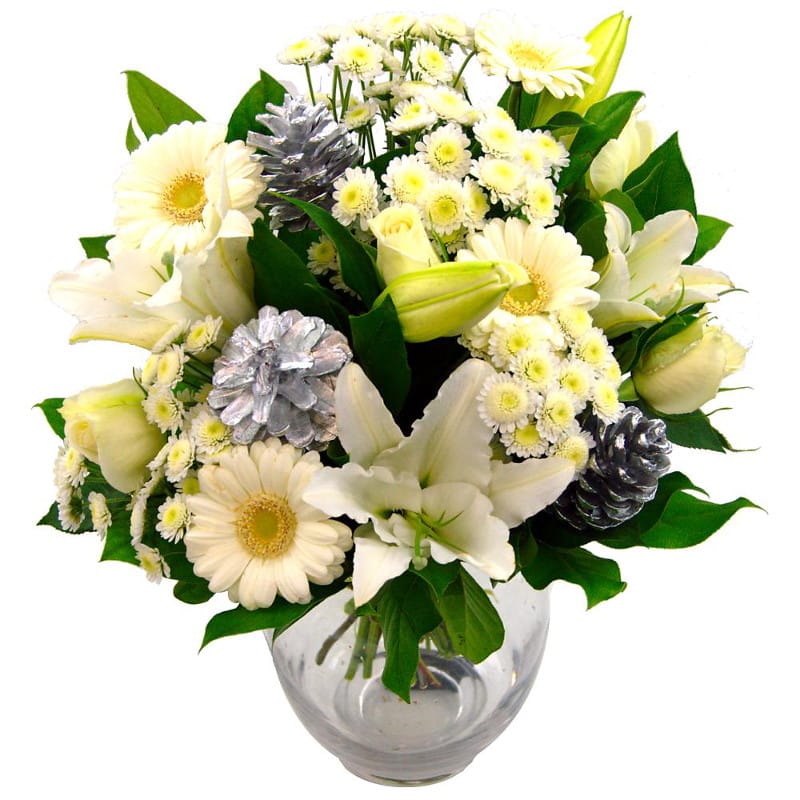 When decorating your home with flowers and plants this Christmas, you will likely consider going with festive red hues. We do however also supply many white flower bouquets - perfect for complementing the snowy scene outside or for making up for a lack of snow! Our aptly name Snow White Christmas bouquet is a popular choice if you are looking for a white festive floral arrangement. Featuring lilies, roses and winter chrysanthemums set amidst fresh green foliage and complemented by shiny silver pine cones, this eye-catching bouquet is ideal for decorating your home or gifting to someone special this Christmas.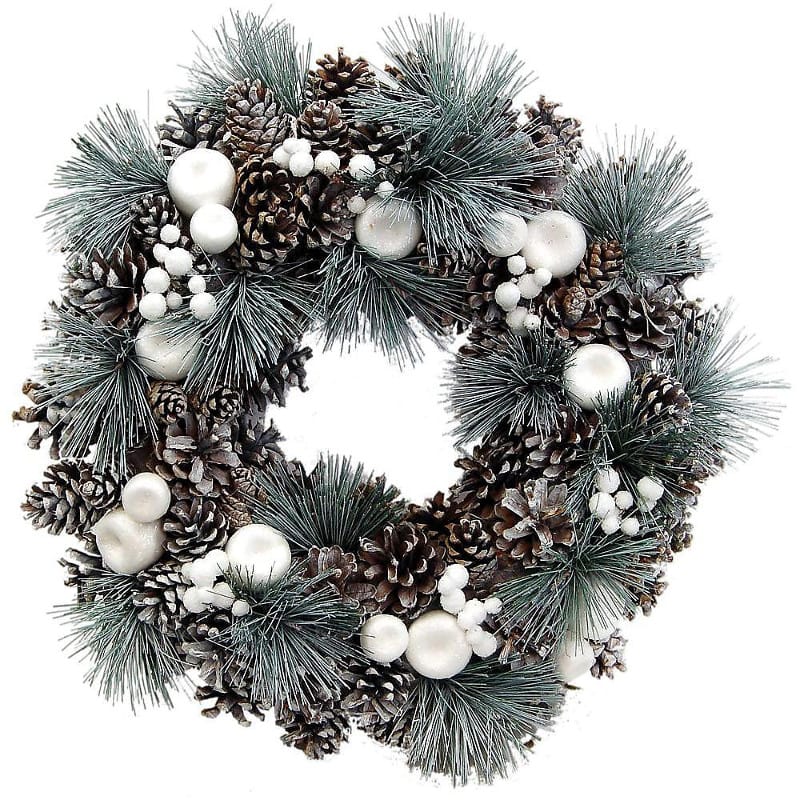 If you wish to continue with the white Christmas theme, why not check out the Let it Snow Christmas Wreath, perfect for adorning your front door and exuding festive cheer to all who visit! At an impressive 38cm diameter, this large and eye-catching wreath features a tasteful arrangement of snowy pine cones upon green dried moss, forest green artificial spruce twigs, and the pretty curls of dried green lichen. This lovely wreath also offers excellent longevity and can be used time and time again for Christmases to come!