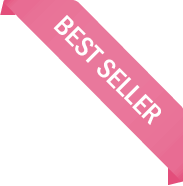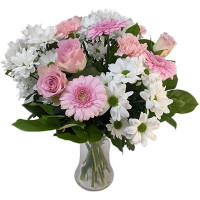 Precious Pink & White Bouquet
inc. Free Standard Delivery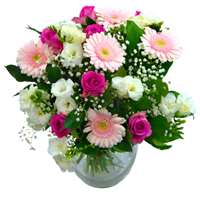 Sweet Mother's Day Bouquet
inc. Free Standard Delivery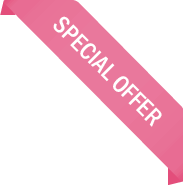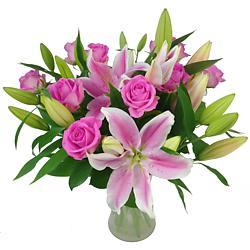 Rose & Lily Bouquet
inc. Free Standard Delivery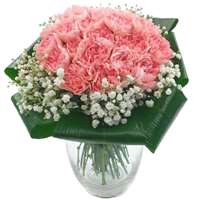 2 Dozen Pink Carnations
inc. Free Standard Delivery
Privacy Policy
www.clareflorist.co.uk (the "Site") is owned and operated by Flower Dot Ltd trading as Clare Florist.
The purpose of this privacy policy (this "Privacy Policy") is to inform users of our Site of the following:
The personal data we will collect;
Use of collected data;
Who has access to the data collected;
The rights of Site users; and
The Site's cookie policy.
This Privacy Policy applies in addition to the terms and conditions of our Site.
GDPR
For users in the European Union, we adhere to the Regulation (EU) 2016/679 of the European Parliament and of the Council of 27 April 2016, known as the General Data Protection Regulation (the "GDPR"). For users in the United Kingdom, we adhere to the GDPR as enshrined in the Data Protection Act 2018.
We will use the information that you provide us lawfully in accordance with the Data Protection Act 2018.
Should we ask you to provide certain information by which you can be identified when using this website, then you can be assured that it will only be used in accordance with this privacy statement.
Consent
By using our Site users agree that they consent to the conditions set out in this Privacy Policy.

When the legal basis for us processing your personal data is that you have provided your consent to that processing, you may withdraw your consent at any time. If you withdraw your consent, it will not make processing which we completed before you withdrew your consent unlawful.

You can withdraw your consent by contacting support@clareflorist.co.uk
Legal Basis for Processing
We collect and process personal data about users in the EU only when we have a legal basis for doing so under Article 6 of the GDPR.

We rely on the following legal bases to collect and process the personal data of users in the EU:

-Users have provided their consent to the processing of their data for one or more specific purposes; and
-Processing of user personal data is necessary for us to take, at the request of a user, steps before entering a contract or for the performance of a contract to which a user is a party. If a user does not provide the the personal data necessary to perform a contract we will be unable to process their order.
Personal Data We Collect
We only collect data that helps us achieve the purpose set out in this Privacy Policy. We will not collect any additional data beyond the data listed below without notifying you first.
Data Collected Automatically
When you visit and use our Site, we may automatically collect and store the following information:

-IP address;
-Location;
-Hardware and software details;
-Clicked links; and
-Content viewed.
Data Collected in a Non-Automatic Way
We may also collect the following data when you perform certain functions on our Site
-First and last name
-Address
-Phone number
-Email address
-Credit/Debit Card Details when processing payment
This information is collected when you create an account with us or when you place an order for flowers online or when you order over the telephone with us.
What We Do With This Information
We collect information about you for 2 reasons: firstly, to process your order and second, to provide you with the best possible service.
We will not e-mail you in the future unless we have your consent. We do not and will not share your e-mail address, personal information or purchase information with other traders unless you agree.
In these circumstances we will always give you the option to opt out of receiving information from Clare Florist in our weekly emails. If you would rather not receive this information you can unsubscribe from the link on the email or contact us to be removed from our mailing list.
The information we hold will be accurate and up to date. If you find any inaccuracies we will change it.
Who We Share Personal Data With
Employees
We may disclose user data to any member of our organisation who reasonably needs access to user data to achieve the purposes set out in this Privacy Policy.

Other Disclosures
We will not sell or share your data with other third parties, except in the following cases:

-If the law requires it;
-If it is required for any legal proceeding;
-To prove or protect our legal rights
How Long We Store Personal Data
User data will be stored until the purpose the data was collected for has been achieved.
You will be notified if your data is kept for longer than this period.
How We Protect Your Personal Data
We take online security seriously and use a secure sockets layer (SSL) certificate to encrypt data transmissions on our website during the checkout process. We make sure that all of our payment processing pages are kept up to date and extremely secure for your own peace of mind.
Your personal details will be held securely in accordance with our internal security policy and the applicable laws of Scotland, England and Wales.
While we take all reasonable precautions to ensure that user data is secure and that users are protected, there always remains the risk of harm. The Internet as a whole can be insecure at times and therefore we are unable to guarantee the security of user data beyond what is reasonably practical.
How We Use Cookies
A cookie is a small file which asks permission to be placed on your computer's hard drive. Once you agree, the file is added and the cookie helps analyse web traffic or lets you know when you visit a particular site.
A cookie does not give us any access to your computer or sends over any information about you, other than the data you choose to share with us.
You can choose to accept or decline cookies when you visit our site. Most web browsers automatically accept cookies, and you can modify your browser settings to decline cookies if you prefer. However this may prevent you from taking full advantage of the website.
Our website also uses Google Analytics which uses cookies to track visitor usage. The software will save a cookie to your computers hard drive in order to track and monitor your engagement and usage of our website, but will not store, save or collect personal information about you. You can read Google's privacy policy here for further information.
Your Rights as a User
Under the GDPR, you have the following rights:

-Right to be informed;
-Right of access;
-Right to rectification;
-Right to erasure;
-Right to restrict processing;
-Right to data portability; and
-Right to object.
Children
We do not knowingly collect or use personal data from children under 16 years of age. If we learn that we have collected personal data from a child under 16 years of age, the personal data will be deleted as soon as possible. If a child under 16 years of age has provided us with personal data their parent or guardian may contact our privacy officer.
How to Access, Modify, Delete, or Challenge the Data Collected
If you would like to know if we have collected your personal data, how we have used your personal data, if we have disclosed your personal data and to who we disclosed your personal data, if you would like your data to be deleted or modified in any way, or if you would like to exercise any of your other rights under the GDPR, please contact us at support@clareflorist.co.uk
Links to Other Websites
On our website we may link to other websites of similiar interests. Please note that we do not have any control over that other website, and whilst we do our best to only link to popular and trusted pages, we cannot be responsible for the protection and privacy of any information which you provide whilst visiting such sites and such sites are not governed by this privacy statement. You should exercise caution and look at the privacy statement applicable to the website in question.
Complaints
If you have any complaints about how we process your personal data, please contact us through the contact methods listed in the Contact Information section so that we can, where possible, resolve the issue.
If you feel we have not addressed your concern in a satisfactory manner you may contact a supervisory authority. You also have the right to directly make a complaint to a supervisory authority. You can lodge a complaint with a supervisory authority by contacting the Information Commissioner's Office in the UK.
Contact Information
If you need any assistance please email support@clareflorist.co.uk
FAQs
Can I get flowers delivered on Mother's Day?
Yes you can! We can deliver on Sunday the 27th of March, which is perfect if you won't be able to see your Mum on Mother's Day but still want to send her a gift to express your love. All our flowers are carefully packed to ensure they arrive in great condition for your Mum to enjoy.
When should I order flowers for Mother's Day delivery?
The last day you can order flowers for delivery on Mother's Day is usually a few days before Mother's Day, but we can get busy (and some bouquets can sell out) so it's best to order your flowers early. You can choose the delivery date when you pay.
Can I send flowers with a Mother's Day Message?
To include a message with your flowers simply add the flower bouquet to your basket. You will then be asked what Product Extras you would like to include (chocolates/vase), and then press continue. After this you will be given the option to include a Message Card. You can either choose a handwritten card or a free printed card to include with your flowers. Please make sure to write your name in the message so your Mum knows who it is from!
How long will the Mother's Day flowers last?
Mother's Day bouquets will last a minimum of 7 days, and in many cases a lot longer. When you order flowers from Clare Florist you're covered by our 7 Day Freshness Guarantee.
Are flowers a good gift for Mother's Day?
Flowers make a wonderful Mother's Day gift, for your Mum and for your Mother in law. A Mother's Day bouquet will fill your Mum's home with colours and scents, and are a heartfelt way to show your Mum how much you care. Our Mother's Day flowers can be delivered around the UK and standard delivery is free.