Our flowers are sourced from growers worldwide. Quality checks regularly take place from the grower to the doorstep.
A direct transporting system is an integral part of the Clare quality trade mark and goes a long way to maintaining the high standards we have built up over nearly 40 years.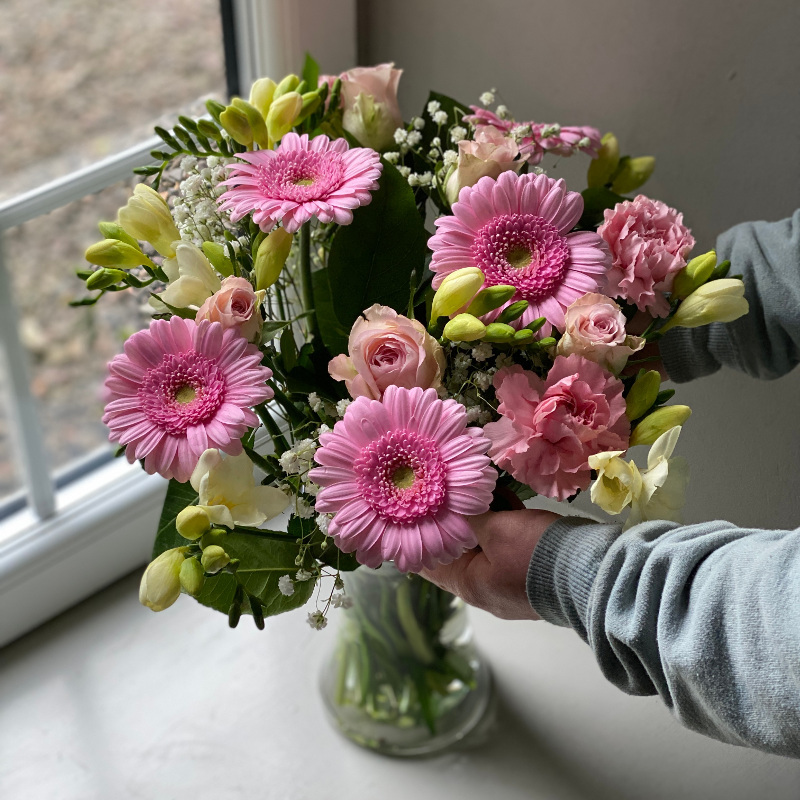 Clare Florist use a fast and efficient delivery system for flower delivery, ensuring that the time between harvesting and arrival at Clare Florist and thence onwards to you our customer is kept to an absolute minimum.
At our temperature-controlled packing facility your flowers are picked and arranged by our trained staff. The finished bouquet is checked by senior designers and then packaged in our unique Clare Florist Box. Your flowers are kept fresh in a specially designed bag that retains moisture whilst in transit.
The door to door service offered by Clare Florist is rated very highly by many UK Internet Portal sites and in a recent industry poll, conducted without our knowledge by The Florist and Wholesale Buyer magazine, we came above many of the largest High Street and Internet floral companies.
On arrival your gift box will contain a beautifully designed, cellophane wrapped bouquet with flower preservative, flower care instructions and your own personal message.
Nearly 4 decades of expertise and skill go into making sure your floral gift reaches its destination in optimum condition.
Clare Florist - delivering lovely fresh flowers throughout the UK, next day, without any fuss.