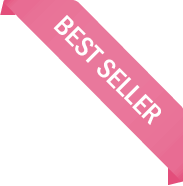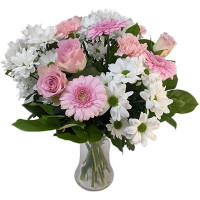 Precious Pink & White Bouquet
inc. Free Standard Delivery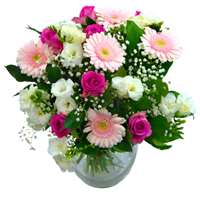 Sweet Mother's Day Bouquet
inc. Free Standard Delivery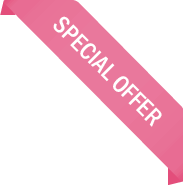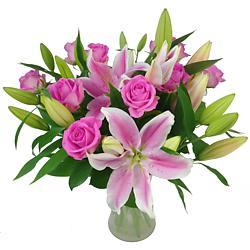 Rose & Lily Bouquet
inc. Free Standard Delivery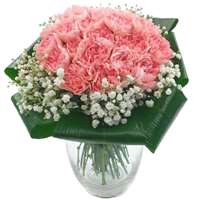 2 Dozen Pink Carnations
inc. Free Standard Delivery
We will treat each order for goods as an offer by you to purchase the goods subject to these terms and conditions.
To order goods through this website you must be at least 18 years of age.
Flower Availability
Whilst we endeavour to only show items on the website that are in stock, goods are subject to availability. If we do not supply the goods for any reason we will not charge you for these goods and we will refund any money already paid for the goods. However, we will not be responsible for compensating you for any other losses which you may incur if we do not supply goods.
We will endeavour to deliver goods within the times stated, usually within 7 days, but goods are subject to availability and delay in delivery of goods is sometimes outside of our control. Any dates we specify for the delivery of the goods are approximate only and we shall not be liable for any losses, costs, damages, charges or expenses caused by any delay for delivery of the goods unless caused by our negligence.
All images, descriptive matter, specifications and advertising on our website are for the sole purpose of giving an approximate description of the goods. Whilst we endeavour to show an accurate colour image, you are advised that there may be variations in colour between the actual goods you receive and the image that you see on your monitor or TV screen. This could be caused by the settings of your system or an adjustment made during or after photographic or other electronic processes. However, if you purchase any goods that you are not happy with, you have the right to return them for a full refund within 7 days. (excluding the cost of delivery to or from our premises).
Due to the seasonal nature of Flowers we may on rare occasions substitute in other flower types of a similar colour and size. You can find out more information about this on our Availability & Substitution Policy page.

If We Cannot Accept Your Order

If we are unable to accept your order, we will inform you of this and will not charge you for the product. This might be because the product is out of stock, because of unexpected limits on our resources which we could not reasonably plan for or because we are unable to meet a delivery deadline you have specified.

Flower Delivery Surcharge
Please note that there is a small surcharge for bouquets delivered to the upper Scottish highlands and offshore flower deliveries such as Northern Ireland, the Shetland Islands and Jersey and Guernsey. This will be shown when you place your order.
Should delivery be delayed for more than 21 days you have the right to contact us and cancel your order. In this case we will refund any money paid by you for the goods.
As soon as we have delivered the goods you will be responsible for them. If you delay accepting a delivery, our responsibility for everything other than damage due to our negligence will end on the date the carrier tried to deliver the goods to you.
Delivery of Your Flowers
We deliver your flowers using different 3rd Party Mail and Parcel Carriers depending on your location. We base our delivery times on their delivery schedules. Clare Florist can not be held responsible for delays with the delivery caused by 3rd Party couriers. We will deliver your flowers to the address that you specify when placing your order. Should the address that you enter not be accurate we can not be held responsible for the delay or loss of goods.
If goods arrive damaged or are faulty you must inform us by email to info@clareflorist.co.uk within 7 days and preferably within 48 hours. Our Returns Department will arrange the return of these goods and we will replace the goods at no charge or refund any money paid for the goods.
Events Beyond Our Control
We are not responsible for delays outside our control (including acts of God, natural disasters, epidemic or pandemic, terrorist attack, action taken by a government or public authority, fire, non-performance by suppliers and so on). If our supply of the products is delayed by an event outside our control then we will contact you as soon as possible to let you know and we will take steps to minimise the effect of the delay. Provided we do this we will not be liable for delays caused by the event, but if there is a risk of substantial delay you may contact us to end the contract and receive a refund for any products you have paid for but not received.
Flower Pricing
The price for the goods will be as stipulated at the time when you placed your order. We reserve the right to make adjustments to the price to take account of any increase in, or the imposition of, any taxes or duties, or if due to an error or omission the price published for the goods on our website is wrong. We will inform you of the correct price and give you an opportunity to cancel the order. If the goods have already been delivered, we will give you an opportunity to return the goods and receive a full refund of the price and any delivery charges you have paid for the goods.
All prices on our website are inclusive of VAT at the current rate but exclusive of delivery and insurance charges which will be payable as indicated at the time of placing your order.
You will only own the goods once we have received payment in full.
We reserve the right to terminate any contract between us without penalty. In the event of termination we shall refund to you all sums paid by you to us.
We do not offer any credit facilities. We will issue an invoice when goods are ready to ship and payment is received in full and will send it with your parcel.
Failure by us to enforce any of these terms and conditions will not affect our right to enforce the rest of these terms and conditions.
Changes to Your Order
If you would like to change your order, such as the address or delivery date then please contact us directly. Our customer service team will do their best to change your order however we are eunable to guarantee changes will be made, especially during peak times or if your order has already been arranged and boxed.
We advise that you give us at least 24 hours notice for any changes to be made, and 72 hours for peak seasonal dates such as Christmas, Valentine's Day or Mother's Day.
Cancelling your Order
We are able to cancel your order if you give us up to 48 hours notice before the delivery date. You can do this by contacting us via phone or email. During peak seasons please give us 72 hours notice for cancellations as we may have started to prepare your bouquet.
Hospital Deliveries
Many Hospitals are unable to accept flower deliveries due to health and safety restrictions.We advise that you have your flowers delivered to your home and then you take them to the hospital yourself. Should there be an order placed for a Hospital we can not be held responsible for any delays or refusals.
Allergies and Safety Warning
We advise you to check with your chosen recipient if they have any allergies towards certain flowers. Please note that some flowers such as Lilies can be toxic if digested by Dogs and Cats. We can not be held responsible for any issues resulting from flower allergies or illness in pets.

Please note that our Chocolates and other edible gifts may contain traces of milk, gluten, nuts or nut oil or may have been produced alongside other products containing these ingredients.
Should a customer choose to purchase from us, we cannot be held responsible for any issues resulting from food. Customers should also ensure that children are suitably supervised when eating chocolates to prevent against choking hazards.
Copyright Information
All our images and ad copy is owned by Flower Dot LTD / Clare Florist. Any infringement of copyright, including using our images on ebay or Amazon can result in legal action.
The Contract between us shall be governed by and construed in accordance with Scots law and are subject to the jurisdiction of the Scottish courts. We operate a complaints handling procedure which we will use to try to resolve disputes when they first arise. If you have a complaint please contact us.
These terms and conditions are subject to change at any time without prior notice to you.
FAQs
Can I get flowers delivered on Mother's Day?
Yes you can! We can deliver on Sunday the 27th of March, which is perfect if you won't be able to see your Mum on Mother's Day but still want to send her a gift to express your love. All our flowers are carefully packed to ensure they arrive in great condition for your Mum to enjoy.
When should I order flowers for Mother's Day delivery?
The last day you can order flowers for delivery on Mother's Day is usually a few days before Mother's Day, but we can get busy (and some bouquets can sell out) so it's best to order your flowers early. You can choose the delivery date when you pay.
Can I send flowers with a Mother's Day Message?
To include a message with your flowers simply add the flower bouquet to your basket. You will then be asked what Product Extras you would like to include (chocolates/vase), and then press continue. After this you will be given the option to include a Message Card. You can either choose a handwritten card or a free printed card to include with your flowers. Please make sure to write your name in the message so your Mum knows who it is from!
How long will the Mother's Day flowers last?
Mother's Day bouquets will last a minimum of 7 days, and in many cases a lot longer. When you order flowers from Clare Florist you're covered by our 7 Day Freshness Guarantee.
Are flowers a good gift for Mother's Day?
Flowers make a wonderful Mother's Day gift, for your Mum and for your Mother in law. A Mother's Day bouquet will fill your Mum's home with colours and scents, and are a heartfelt way to show your Mum how much you care. Our Mother's Day flowers can be delivered around the UK and standard delivery is free.