Flower Delivery Information
Your beautiful fresh flowers from Clare Florist will arrive anywhere on the UK mainland before 6pm on the requested day with our online flower delivery services.
Order Flowers in 4 Easy Steps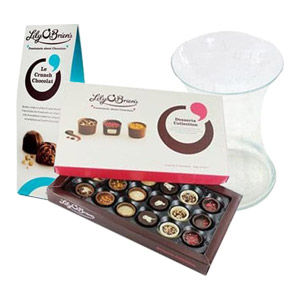 Add optional extras such as vase, chocolates, teddy or card.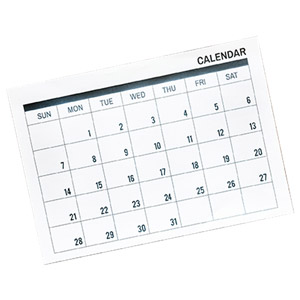 Choose the delivery date and address.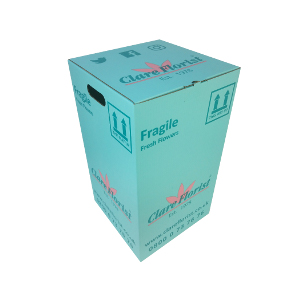 Enjoy free standard next day delivery!
Looking to get flower delivery tomorrow?
All of our flowers are enthusiastically dispatched on a fully trackable next day free flower delivery service; enabling you to establish exactly where your flower delivery is - from order to arrival at its destination!
All of our bouquets are carefully hand-wrapped and delivered in special hydroponics gel which provides water and nutrients to keep every stem of your flowers hydrated during delivery, ensuring that your bouquet arrives fresh and in fantastic condition.
This gel helps prevent any spillage and leakage problems during delivery and is also easier to clean up when preparing your bouquet for placing into a vase.
Our boxes are fully recyclable and made from 80% recycled material. All inks are water based and varnish is pigment based so fully recyclable with standard cardboard/paper recycling.
Flower Deliveries are not available on UK Public holidays.
The Clare Florist inclusive standard Flower delivery on weekdays will be between the hours of 8am up until 6pm. With this service, should your recipient not be at home, the courier will attempt to leave the flowers with a neighbour or in a safe place on the recipient's property. However, if this is not possible, the courier will leave a 'calling card' detailing how they can be contacted to arrange a re-delivery.
If you have chosen the flower delivery option before 1pm, then your flowers will be delivered between 7:30 am and 1pm on your selected date.
In summary, if you are in need of flowers for delivery for tomorrow, you needn't look any further than Clare Florist.
Our Saturday and Sunday service will be between the hours of 7:30am and 6pm.
Unfortunately we cannot offer specific delivery times for any of our flower delivery options.
We hate to disappoint so we are always happy to deliver to a business address during working hours, if you are not sure whether your recipient will be home.
Your flowers will be packed in our unique Clare Florist box which protects your flowers during delivery, and should be unpacked following the care instructions which are also contained in the special box along with a generous sachet of flower food so that your flowers will certainly look their best for that special day.
Highlands and Offshore Flower Deliveries
Free Standard Next Day Delivery is included in the price shown for England, Wales, and central Scotland Mainland.
Please note that there is a small surcharge for bouquets delivered to the upper Scottish highlands and offshore flower deliveries such as Northern Ireland, the Shetland Islands and Jersey and Guernsey. This will be shown when you place your order.
Standard weekday delivery and packing is included for all mainland UK flower deliveries.
You can also upgrade to Saturday or even Sunday delivery for a small surcharge.
If you want to order flowers for faster delivery please see our Same Day range where we can arrange for flowers to be delivered today.
Worldwide Flower Delivery
For deliveries to hospitals and military bases we prefer to use one of our tried and tested local fellow member florists. They are able to hand deliver to the recipients location while the "Special Delivery" service that we currently use are only allowed to leave flowers at a central reception point or mail room. For hospital deliveries please order from our Same Day range for an advance delivery date.
The Small Print?
There is no small print! When you order flowers with Clare Florist you get flowers delivered without the fuss.