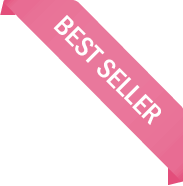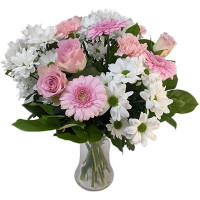 Precious Pink & White Bouquet
inc. Free Standard Delivery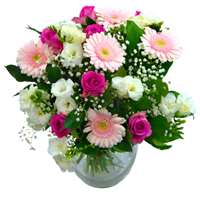 Sweet Mother's Day Bouquet
inc. Free Standard Delivery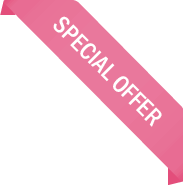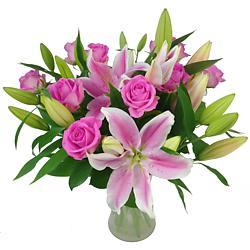 Rose & Lily Bouquet
inc. Free Standard Delivery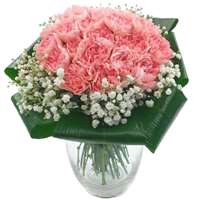 2 Dozen Pink Carnations
inc. Free Standard Delivery
Covid-19 Update - 20th December 2021

All of us here at Clare Florist are working hard to ensure you receive the best possible service and that you can trust us to deliver to your loved ones during these difficult times. We are operating in line with the latest UK Government advice and we are continuing to monitor this daily and amend our service where appropriate.
We are currently working with slightly restricted delivery dates and an earlier cut-off time for next day delivery. The next available delivery date will be displayed on the delivery date selector when you are placing your order. Once your order has been dispatched you'll receive delivery tracking information from us to keep you informed every step of the way.
We want to let you know that we here at Clare Florist prioritize the safety and well-being of our staff and our customers. We've taken steps to ensure that you can be confident in reaching out to your loved ones in these unprecedented times.
We're working to ensure a smooth and safe service.

We are watching for any new regulations and policies set by the Government and we will inform and update our customers should this have any affect on our service.

The health and safety of our customers is our top priority and we are ensuring that our suppliers and delivery partners comply with the recommended health and safety measures.
If you have any trouble locating the delivered flowers or if you have any general delivery questions, please contact our customer service team who will be happy to help you.
For further information about Covid 19 and keeping safe, please check these sites: NHS or COVID-19 mutual aid
Our thoughts are with everyone impacted by the virus and we thank you for your support and understanding.
Any updates on delivery times and products will be added to this page, so please check back regularly.
FAQs
Can I get flowers delivered on Mother's Day?
Yes you can! We can deliver on Sunday the 27th of March, which is perfect if you won't be able to see your Mum on Mother's Day but still want to send her a gift to express your love. All our flowers are carefully packed to ensure they arrive in great condition for your Mum to enjoy.
When should I order flowers for Mother's Day delivery?
The last day you can order flowers for delivery on Mother's Day is usually a few days before Mother's Day, but we can get busy (and some bouquets can sell out) so it's best to order your flowers early. You can choose the delivery date when you pay.
Can I send flowers with a Mother's Day Message?
To include a message with your flowers simply add the flower bouquet to your basket. You will then be asked what Product Extras you would like to include (chocolates/vase), and then press continue. After this you will be given the option to include a Message Card. You can either choose a handwritten card or a free printed card to include with your flowers. Please make sure to write your name in the message so your Mum knows who it is from!
How long will the Mother's Day flowers last?
Mother's Day bouquets will last a minimum of 7 days, and in many cases a lot longer. When you order flowers from Clare Florist you're covered by our 7 Day Freshness Guarantee.
Are flowers a good gift for Mother's Day?
Flowers make a wonderful Mother's Day gift, for your Mum and for your Mother in law. A Mother's Day bouquet will fill your Mum's home with colours and scents, and are a heartfelt way to show your Mum how much you care. Our Mother's Day flowers can be delivered around the UK and standard delivery is free.