Everyday Occasions
Flowers for Everyday Occasions
A bouquet of fresh flowers is the perfect gift for all occasions, and we here at Clare Florist have a great selection of flowers suitable for everyday moments or simply to brighten up your home. Our selection of Everyday Occasional Flowers contains a beautiful selection of Roses, Carnations, Iris and Sunflowers, allowing you to decorate your home whatever the season.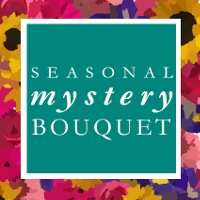 Mystery Flower Bouquet
inc. Free Standard Delivery
Our Flowers for everyday Occasions make it easy for you to choose the best bouquet to match the occasion. Whether you are sending them to friends and family to add a dash of floral sunshine to their day, or you would like to brighten your home or office, our flower range comes in a wide variety of colours to best match your home.