International Friendship Day
International Friendship Day
International Friendship Day falls on Sunday the 30th of July and is a great excuse to treat a friend to a beautiful bouquet of flowers. Friendships are one of the most important relationships we have, but it can be easy to neglect or take our friends for granted sometimes.
The UN General Assembly introduced the International Day of Friendship in 1997 as an initiative intended to celebrate and encourage peace and harmony across the world. The day is also recognised as a means of promoting education, sustainable development, respect for human rights, equality, democracy, freedom of information and communication.
Would you like to send flowers for International Friendship Day? We have a stunning array of floral arrangements, perfect for honouring the most significant friendships in your life.
Yellow and orange roses are often associated with friendship as opposed to red or pink, which have more romantic connotations. If you are sending flowers to a friend who has been facing hardship or helped you through tough times, chrysanthemums are thought to signify support and caring amongst friends. Iris flowers are thought to have a similar meaning and are ideal as a gift to an old friend with whom you've been through a lot together.
Otherwise, if you happen to know what type of flower is your friend's favourite, be it carnations, freesia or sunflowers, you could even send them a bouquet based on the specific stem they prefer!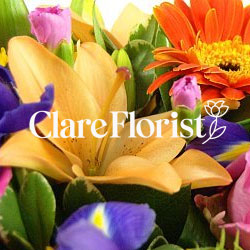 Flower Gift Voucher - The perfect gift for flower lovers
Seeking a gift for that hard to shop for loved one? Send a floral gift voucher so they can pick exactly what they want.
Your gift voucher will be delivered directly to the recipient via email - you can send right away, or specify a future date if it's for a special occasion.
Simply choose the amount, add to basket, and then let us know who it's for. Make sure you have the correct email address for the recipient as we'll email their gift voucher to them directly.
Any remaining balance left on the voucher can be used for future orders.
Buy a Gift Card