Amaryllis
Amaryllis are tall, trumpet-like flowers with an undeniably tropical feel. The sight of these, stood in tall vases around the hallway or all arranged together on a sunlit table will make you feel like some mystical jungle adventure is just around the corner. Amaryllis are particularly fantastic during the winter months for bringing some cheer to the house.
The Amaryllis is also known as the Belladonna lily, or naked ladies, although technically the Amaryllis is not a lily (technically, it isn't a naked lady either). An elegant tall thick stemmed flower, the Amaryllis comes in a multitude of magical colours, with red and white the most popular. These striking flowers will always leave an impression!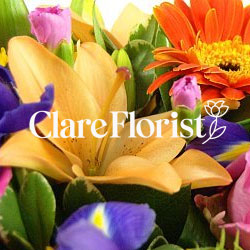 Flower Gift Voucher - The perfect gift for flower lovers
Seeking a gift for that hard to shop for loved one? Send a floral gift voucher so they can pick exactly what they want.
Your gift voucher will be delivered directly to the recipient via email - you can send right away, or specify a future date if it's for a special occasion.
Simply choose the amount, add to basket, and then let us know who it's for. Make sure you have the correct email address for the recipient as we'll email their gift voucher to them directly.
Any remaining balance left on the voucher can be used for future orders.
Buy a Gift Card