Delphinium
Delphinium, also commonly known as Larkspur, is a tall, upright plant whose flowers can produce breathtakingly rich displays of colour. With a wide range of these colours, the delphinium is a really versatile flower, hence why they make such a wide range of bouquets look so appealing. Those colours are so potent that the juice of the flowers can be used to make ink! No wonder they look amazing on a kitchen table.
There's something about the shape – tall and fearless – of a delphinium, set against the delicate, soft appearance of its petals, that makes this flower incredibly unique. In a bouquet of other flowers, it is always visible – never fading into the background – but also never threatens to overwhelm the bouquet. Similarly, it makes a great flower for garden borders, to set behind an array of smaller plants. It's these remarkable features that have made the delhpinium into one of the truly classic summer garden plants.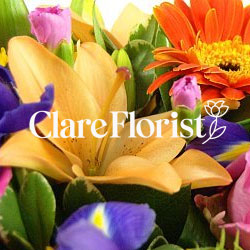 Flower Gift Voucher - The perfect gift for flower lovers
Seeking a gift for that hard to shop for loved one? Send a floral gift voucher so they can pick exactly what they want.
Your gift voucher will be delivered directly to the recipient via email - you can send right away, or specify a future date if it's for a special occasion.
Simply choose the amount, add to basket, and then let us know who it's for. Make sure you have the correct email address for the recipient as we'll email their gift voucher to them directly.
Any remaining balance left on the voucher can be used for future orders.
Buy a Gift Card