Thankfully the weather is hotting up again!
It's so great to come to work and everyone be in such a good mood because they have been out in the sunshine in the evening.
Endorphins are natures free feel good drug!.
The number one way to release endorphins is exercise which we have all being doing as we are all avid cyclists.
Certain foods can release endorphins, these are usually stimulating foods such as hot peppers and wasabi.
Sending or receiving flowers makes both people feel great, it's nice to give but its great to receive. Why not send some Summer Cheer to make you both feel happy.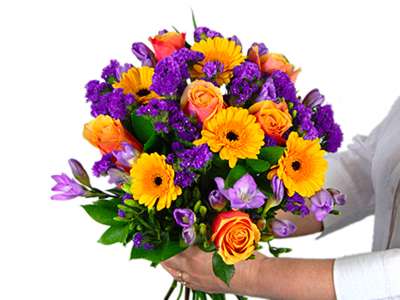 It goes without saying that life is what we make of it. Endorphins are natures way of letting us know how life is supposed to feel.
By choosing lifestyles and attitudes that carry opportunity for positive endorphins release we can bring more good feelings into daily lives.
Feel good, get out, be active, eat well, have fun but most of all be HAPPY !!!!