So with Valentine's Day just around the corner, I thought another quiz would be in order...
The answers to the questions can be found by looking various product pages on the Clare Florist web site (Valentine's specific - nudge, nudge, wink, wink!) I'd like you to post your answers on our facebook page, in the discussions tab - Valentine's Quiz section. A winner will be chosen at random on Thursday 10th February 2011. To be in with a chance to win you must answer all of the questions correctly.
The winner will receive A single Red Rose and Chocolates - delivered on Valentine's Day - Monday February 14th 2011 - To the recipient of their choice. There will be small prize's to all that enter. We will contact the winners by facebook message. Please don't forget to leave your name and to like us while you are there, Good Luck :-)
The Questions:
1) What Bouquet is 'The perfect way to express your;' Love?
2) I am Dutch and consist of 10 Red and 10 Pink - What am I?
3) Who sung the original song that this bouquet was named after?
4) How many Roses are in the Promised Roses Bouquet?
5) 'Often the most romantic of gestures' - Send a ... What?... (Selected by our expert florists)
6) A Dozen Valentine's Red Roses is filled with... What?
7) What do you get in the Dozen Valentine's Red Rose Gift Set?
8) The Twelve Red Roses bouquet comprises of?
9) If Red is not your colour then you might Desire a Dozen of these?
10) For those sunny feelings of happiness, what colour roses are a symbol of friendship?
11) Add vibrant colour and an amazing scent to any setting - With what bouquet?
12) What could you win if you answer these 12 questions correctly?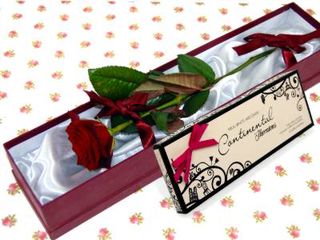 I will post the answers to the 12 Questions here on the blog, on the afternoon of Friday 11th February 2011. Once again, good luck and Enjoy!
For fantastic prize winning opportunities, fabulous flower information and magnificent offers and product news!