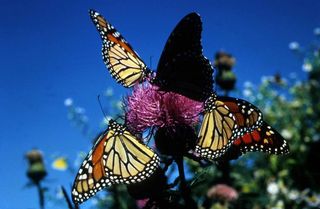 Sadly, the sodden skies of this so-called 'summer' could make this the worst year on record for British butterflies. But you can still help out, by joining in with Butterfly Conservation's annual Big Butterfly Count, led by naturalist, octagenarian and all-around top bloke Sir David Attenborough.
How many butterflies do you reckon you could spot within a 15-minute window? All the Big Butterfly Hunt asks is that you take 15 minutes out in your local park or garden to spot fluttering insects. Just like yesterday's CF blog about raising a caterpillar as a pet, this makes a great summer activity to do with the kids! And with the weather finally looking....slightly less terrible (let's not get ahead of ourselves, shall we?), you might even find 15 minutes of sunshine to do it in!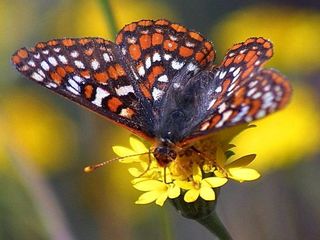 The sad news is that there may not be as many butterflies out there to spot. With the wettest April for a century, and the wettest June since records began, butterfly experts are seriously concerned about the populations of Britain's beautiful butterflies. Of the 59 species native to these islands, more than three quarters are in decline.
Butterfly records date back to 1976, but there is already a strong fear that 2012 will be the worst year on record, worse even than soggy 2007. But that's all the more reason to get on board with this great cause. And there's plenty of other reasons to join in, as sir David explains:
"The fact that every single person can produce a statistic that is of real value is a great spur, but let's not underestimate the spin-offs. Many people will for the first time start taking a careful and critical view of their surroundings. The butterfly count helps butterflies but it also helps natural history and eco-sensitivity in this country."
Meanwhile, Martin Warren, the chief executive of Butterfly Conservation, has put out a call for local councils to aid the butterfly cause as well, by cooling off on their obsession with strimming every patch of grass in sight.
"I look on mown lawns with horror," he says. "Some people may think wild flower meadows look scruffy but I would defy anyone to walk through a wild flower meadow full of butterflies and not find that a wonderful experience."