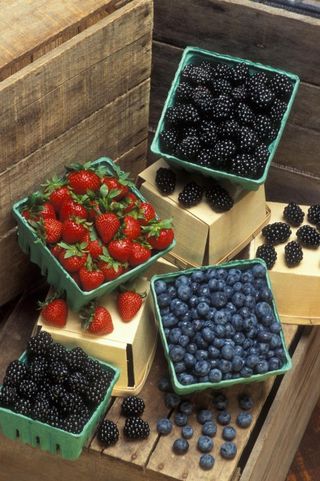 No, not the annoying mobile phones with the fiddly keyboards. No. Stop it. Blackberries are a fruit. You know that. I know that you know that. You're just playing dumb with me. I can see you trying not to laugh.
May we continue?
According to a report from the Guardian, this year could see blackberries ripening later than ever before, owing to this ridiculous soggy spring and summer which we've all been stoically enduring (and whinging about at every opportunity, don't pretend you haven't). We've reported before here on the Clare Florist blog on how this summer's wet weather is affecting flora and fauna – with one report suggesting that the bee orchid may be the only thing loving the weather…apart from slugs. Comparing blackberry records from this year compared to last shows some startling differences; in 2011, the UK's first ripe blackberries were appearing around the 4th of June. This year, it took until the 13th of July.
Elder and Rowan berries are being affected too. The first sighting of a ripe rowan this year was on the first of July compared to the first of June last year. Ripe elderberries were spotted on the 21st of June last year – this year, it took until the 10th of July.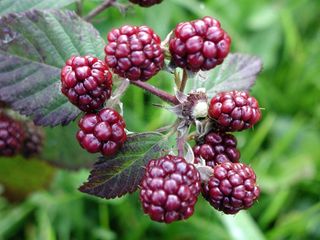 'Unseasonal weather in early summer' is being cited as the cause for this delay in the fruiting of some of our favourite tasty wild snacks. Kate Lewthwaite of the Woodland Trust explains the seriousness of the situation:
"The fact that first sightings of all of these species are late, or exceptionally late, implies that this is a real situation rather than anecdote. It does not just affect ramblers or jam makers. Our resident wildlife, especially fruit-eating birds and mammals, will be kept waiting for a first taste of their autumn feast.
"Once we get the average dates, which will be compiled from data recorded by ordinary people across the UK over the next few months, we will have a more robust picture of the effect this very unusual year has had on our flora and fauna. For this reason we are appealing to everyone to look out for these wild fruits and record the first ripe ones they see so we can continue to accurately monitor what is happening."
With human intervention widely blamed for increasingly extreme weather conditions, little indicators like this cannot be lightly ignored.