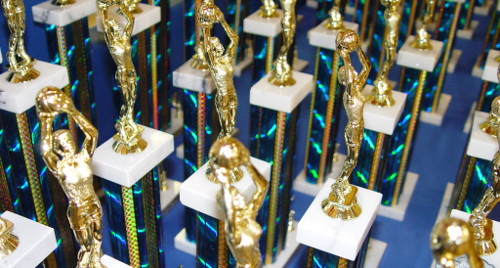 Are you currently in the midst of brainstorming epic Mother's Day gift ideas? You'll have your work cut out for you if you want to try and compete with any of these world records!
1. Largest Greeting Card - on the 21st of March, 2014, Nestle unveiled the world's largest Mother's Day greeting card which measured in at an impressive 33 feet long by 23 feet wide! The preposterously oversized card was presented at the Dubai Mall in Dubai.
2. Largest Box of Chocolates - Thorntons are resposible for holding the record for the world's largest ever box of chocolates which was shown off to the world in London on the 2nd of April, 2008.
3. Largest Bouquet of Flowers - Ok, we'll admit this is frankly almost as impressive as our 100 Rainbow Roses bouquet. In 2005, a German corporation by the name of NordWestZentrum pulled off the largest ever bouquet of all natural flowers. Consisting of no less than 156,940 roses, this spectacularly huge bouquet weighed over 10.3 tonnes and measured 85 feet lon by 19 feet wide by 9 feet tall! This would definitely present a challenge to deliver, even for the inventive and talented Clare Florist logistics team...