Today marks the 1st of December and the countdown to Christmas. It's that most wonderful time of the year when Christmas Trees go up (if you don't have it up already that is), and the fairy lights, tinsel and other decorations are dug out of the attic or whever it is they spend the other 11 months of the year.
If you want to keep things fresh and something different to your seasonal decor scheme this year, why not consider some Christmas Flowers? Incorporating things like sparkly cones, glitzy frosted berries and gold dipped foliage, our new collection of Christmas Bouquets and Wreaths blends the beauty of floristry with the seasonal magic of festive decorations.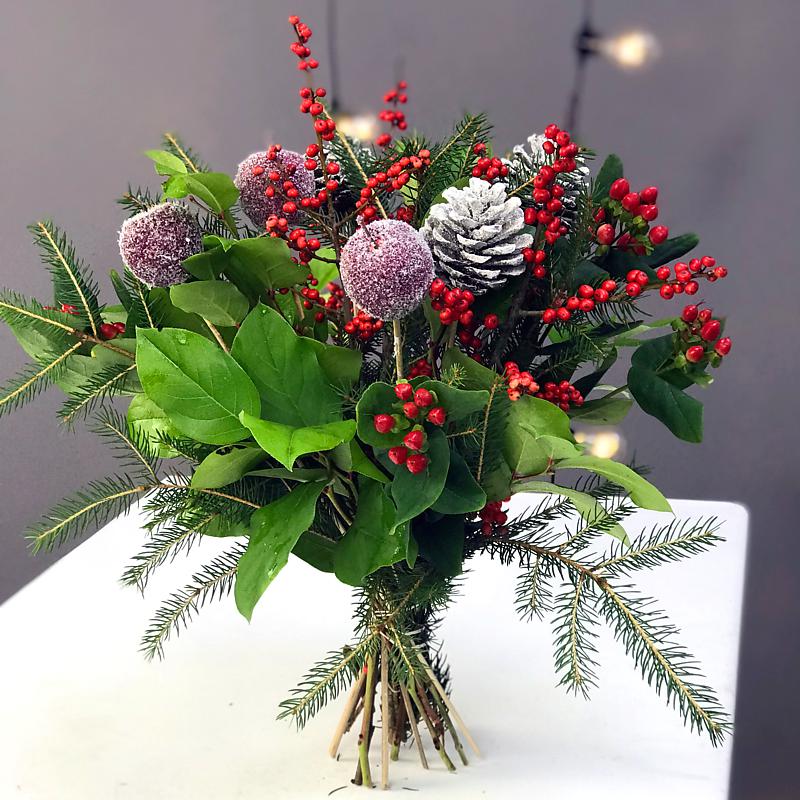 We love this collection of sparkly silver cones, frosted faux apples and red berries interspersed with winter foliage. It's about as far from a normal bouquet of flowers as you can get and is perfect for creating a magical wintry focal point in your home for visitors to admire over the holidays.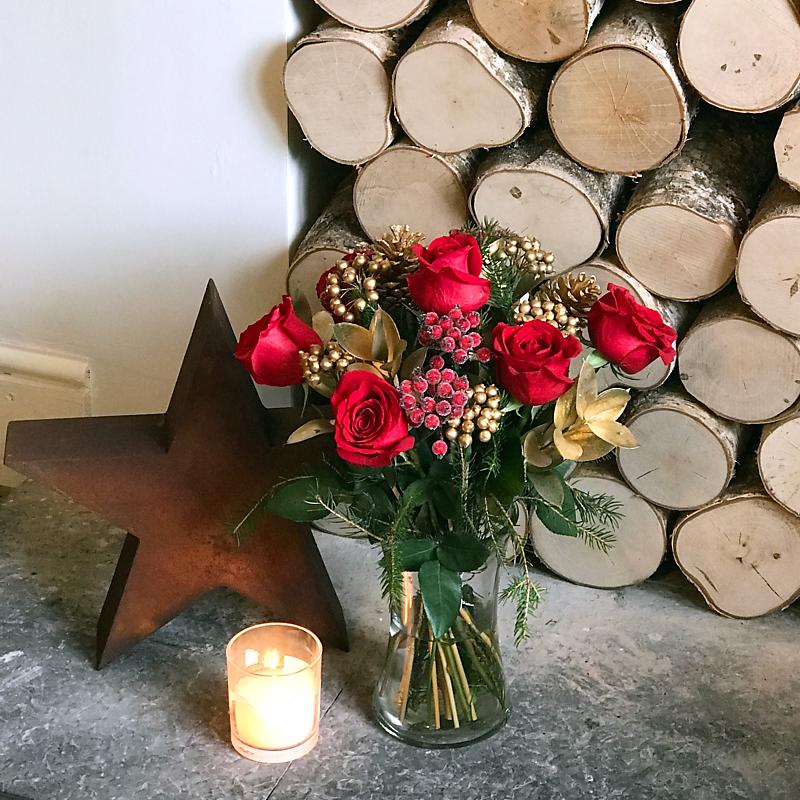 A perennial favourite all year round, roses work well at Christmas when combined with all things sparkly, such as the gold dipped foliage, cones and berries on display here. Throw in some frosted red berries and winter greenery and you're onto a festive winner. We use premium grade large headed roses for this bouquet to create something that little bit extra special.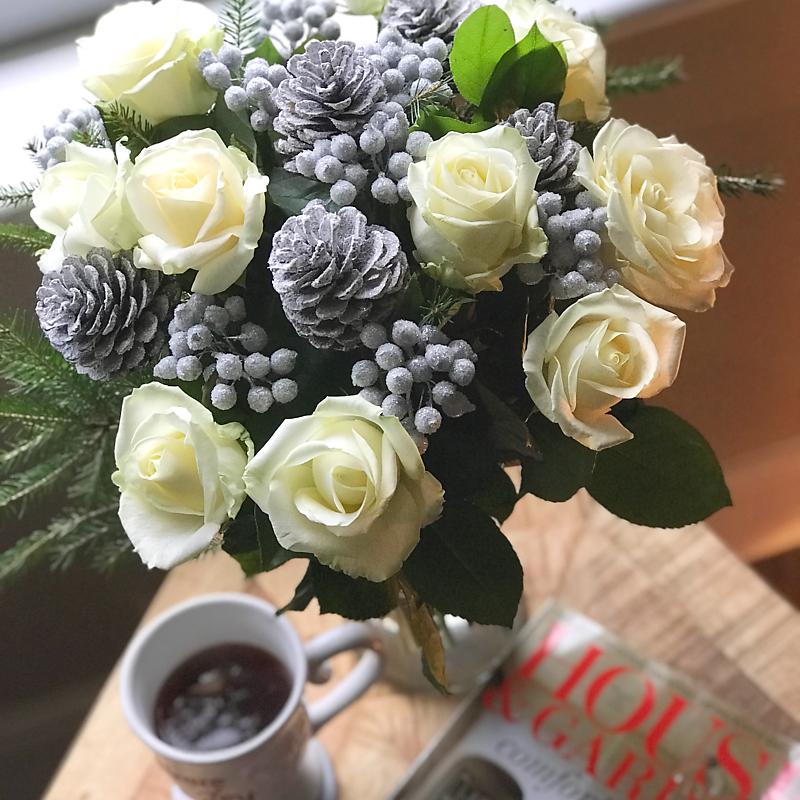 If there was ever a bouquet which evoked the awe of a white Christmas, it's this one. Designed with fresh white roses and sparkly silver cones and berries, the Luxury Winter Wonderland will look fantastic on any windowsill, coffee table, sideboard or any other flat surface in need of some seasonal splendour.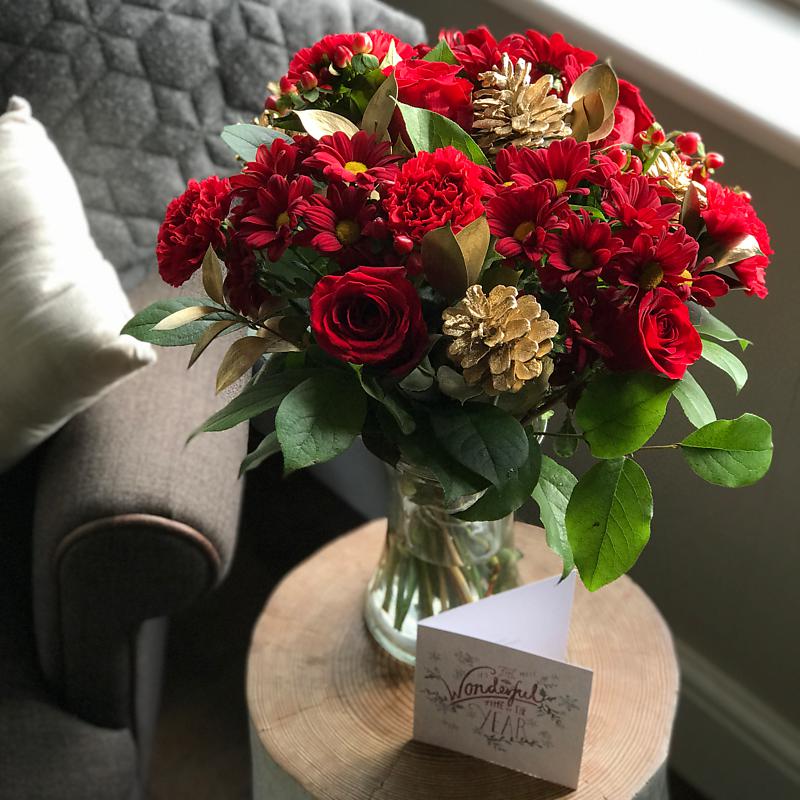 Every single Gilded Christmas Bouquet is hand-arranged by one of our team of highly skilled florists, using only the freshest red roses, carnations, chrysanthemums and red hypericum berries. They then add gold dipped foliage and cones to complement the greenery, creating a well balanced festive floral affair that'll look great anywhere.
Yuletide Cone Christmas Wreath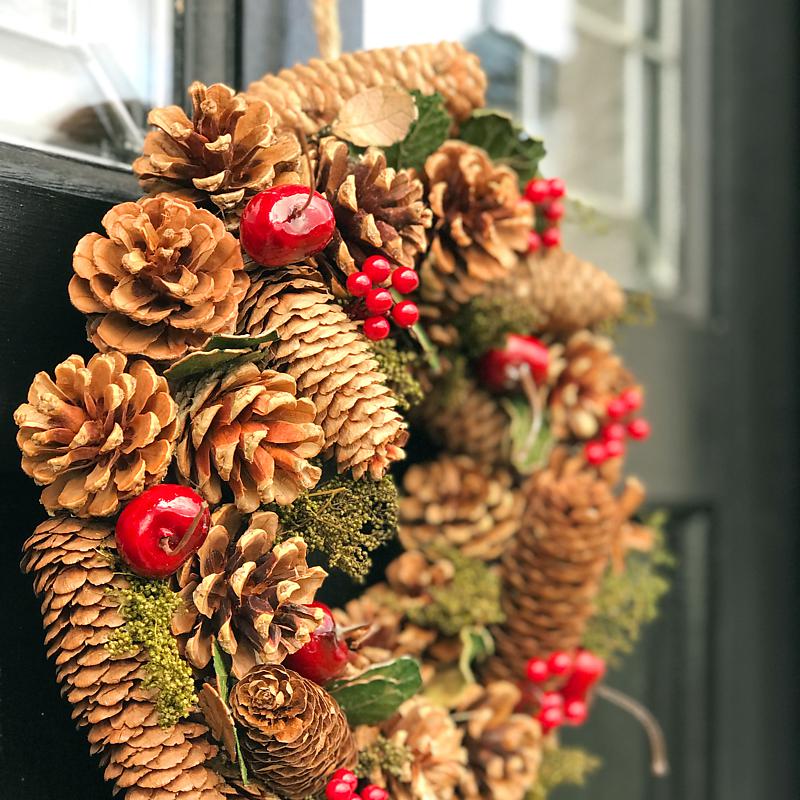 No list of this kind would be complete without a festive door wreath, the classic announcement that the Christmas holiday period is upon us! Our Yuletide wreath is carefully handmade using natural pine cones, artificial red berries, artificial spruce, luchen and dried moss. The finished result is a great balance of bright colour and muted natural tones, creating a wreath which is both eye-catching and tasteful.
As well as serving as home decor inspiration, this list can also give you some pretty excellent gift ideas! Fresh flowers are always welcome and a bouquet of festive stems will make for a unique and memorable gift for a loved one this year. You can order now for Christmas delivery and get some of your Christmas shopping ticked off. All of our Christmas collection comes inclusive of UK wide free delivery too.
Which of these is your favourite?