Fresh flowers are in bloom everywhere, always an inspiring sight which nicely complements the milder weather, lighter nights and general feeling of optimism in the air. Why not bring some of that natural floral beauty into your home with Clare Florist? Flower bouquets or baskets offer a simple, yet highly effective way of transforming any interior space, whether it's a living room, dining room or bedroom. Visitors to your home will be instantly captivated by a colourful arrangement of fresh seasonal flowers.
If you live in the city, finding flowers can be hard. Even if you live in the countryside, there are restrictions in place on picking flowers so watch out! The best bet is to play it safe and order spring flowers direct from the comfort of your armchair. You even get free standard next day delivery straight to your doorstep!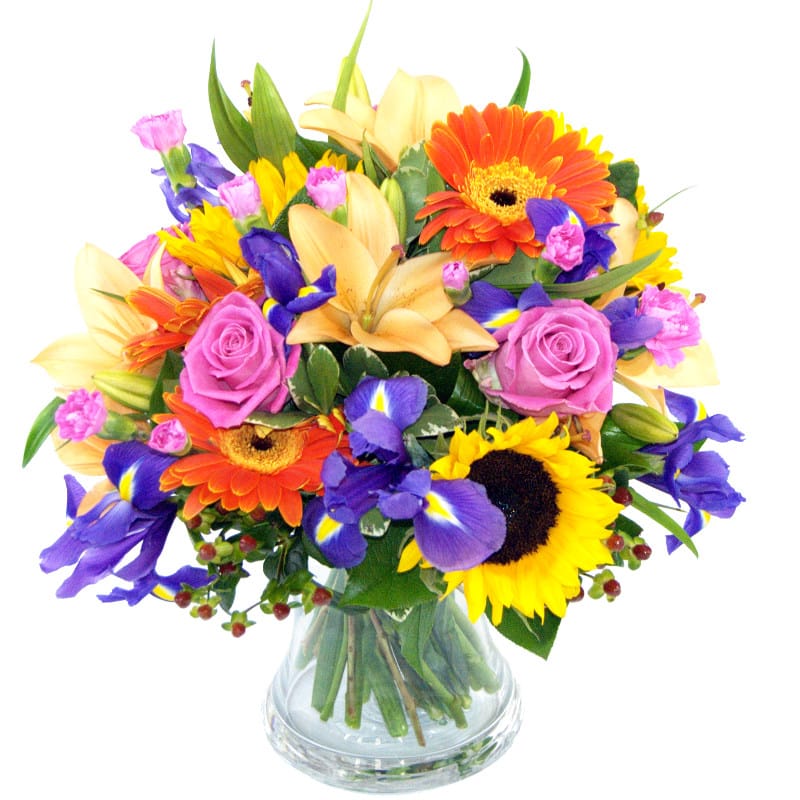 The Burst of Spring bouquet is a fine example of one of our premium seasonal flower arrangements. Containing a multitude of colourful spring flowers including gerbera, lilies, roses, santini and more, this flower bouquet really is a vibrant explosion of springtime joy and vibrancy. Our Burst of Spring bouquet would hold pride of place on any windowsill or side table could be used to create a magnificent, attention-grabbing centrepiece on your dining table.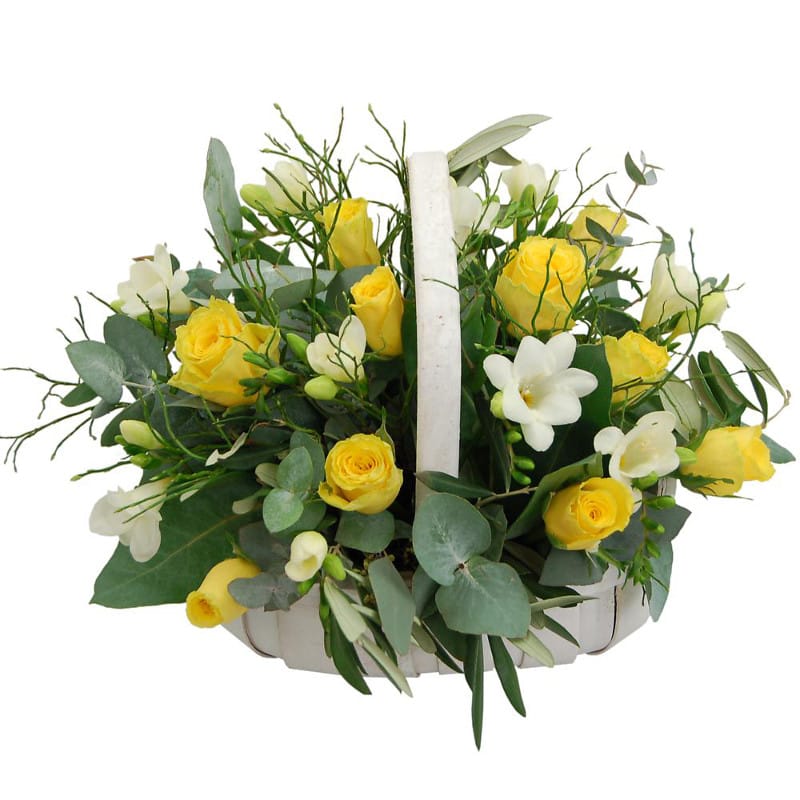 Our Spring Harmony Basket is another fabulous addition to our springtime range. This pretty white rustic style basket is overflowing with yellow roses and white freesias. The freesia flower is well known for its distinctive scent, allowing you to bring the aromas of spring into your home.
As well as making for lovely additions to your own abode, these spring flower arrangements would also look fantastic in a friend or relative's home and would thus make for a much appreciated gift. Has a loved one moved into a new home? Send them spring flowers with Clare Florist to wish them well. You can also send spring flowers to say thank you, congratulations, sorry... the list goes on. Whatever the occasion or reason, spring flowers will always evoke admiration and appreciation!