Sometimes it can be hard select what gift to send a loved one, here at Clare Florist we have hand picked a select range of floral bouquets to send as gifts to your family and friends. Our wide selection of Floral Gift Sets make it easy for you to select the best present for giving to your loved ones. Sending one of our beautiful flower gifts will not only brighten their day, but will also show them that you care and are thinking of them. Perhaps you have friends celebrating their wedding anniversary, or someone you know is expecting a baby, our gift sets are an ideal way help them to celebrate the occasion.

Our gift sets include a glass vase for placing the flowers and a box of yummy chocolates. We also include a hand written note, where you tell us what message you'd like and one of our florist team will hand write the message on our luxury card. Whether it be as a romantic message for your partner, or to add an elegant touch to your congratulations bouquet, the hand written note is a fantastic finishing touch to this set. Popular choices that our customers use include short poems, favorite song lyrics and quotes or a simple message to say thanks.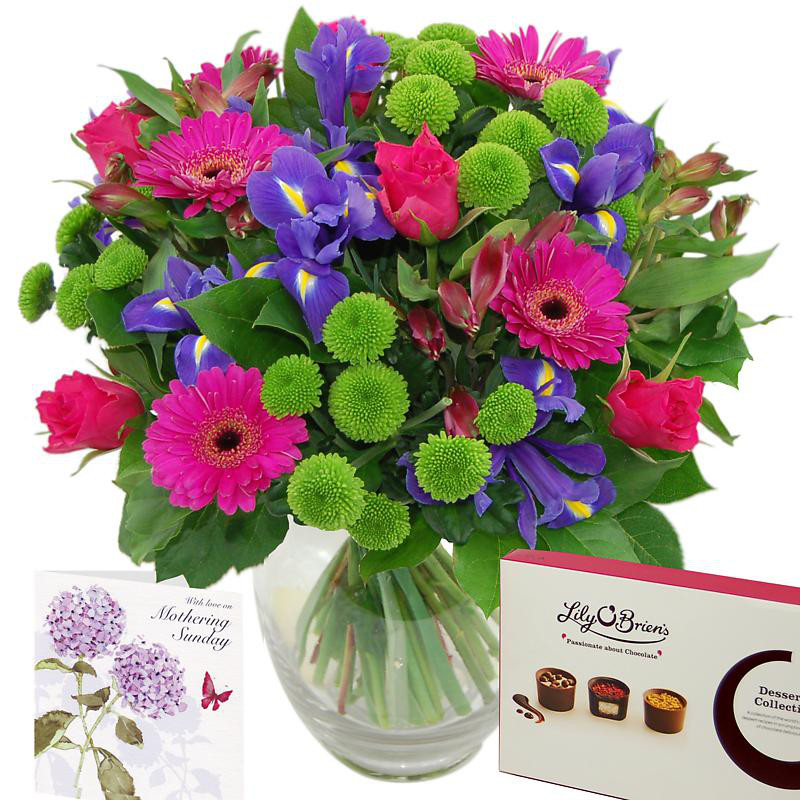 Our Thanks Mum gift set is a delightful bouquet hand designed by our florists and containing a stunning collection of roses, germinis, lilies, iris, santini and alstroemeria. This bouquet includes a glass vase, a personalized greetings card and a tasty 175g box of Lily O'Briens Chocolates. Not just for Mothers Day, these flowers can be sent all year round to say thanks to your mum.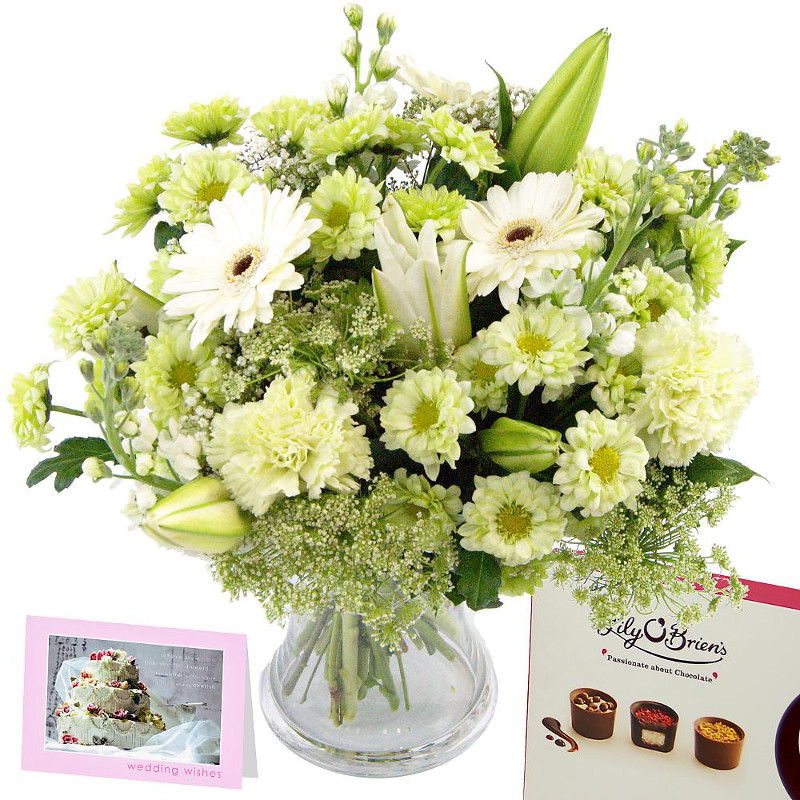 Another popular floral gift set that we sell is our Wedding Congratulations flower set. This beautiful, eye bouquet consists of an elegant collection of white flowers, along with a vase, handwritten note and chocolates. This gift is ideal for the proud parents of the bride and groom, or as an extra gift to celebrate an engagement.