For centuries Roses have been the symbol of love and romance. Whether you are saying congratulations, celebrating an anniversary or simply saying sorry this Winter, sending a rose is the easiest way to show that you care. We stock a beautiful collection of single red roses and rose bouquets with next day delivery included, allowing you to order the roses online and arrive with you within 24 hours, perfect as a winter romantic gift...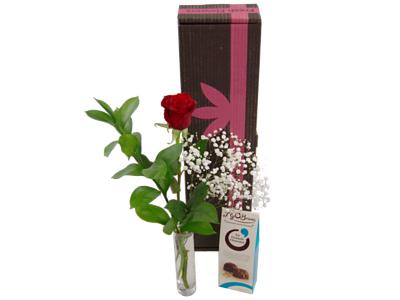 The gift of a single red rose has traditionally been used to show respect and love to your partner, and it's understated, elegant appeal allows you to place it around your home such as on your side table or as a main centre piece on your coffee table.
Our Single Red Rose Gift Set is an elegant gift for your partner to cherish which comes with glass vase and box of chocolates included, and is a great alternative to a standard bouquet or an artificial rose.
This Rose is delivered to you via our next day delivery courier, and we also have the option of adding a handwritten note as part of your order if you'd like to include a handwritten poem.
12 red roses or more traditionally signify a sign of gratitude, and our True Romance 12 Red Roses Bouquet are the perfect way to say thanks. This bouquet has been carefully arranged with a green leaf backdrop, and these dozen red roses will be a stunning floral display on your table.
Our True Romance red roses have a beautiful green leaf backdrop and will be a cherished bouquet to send to a friend to show your gratitude.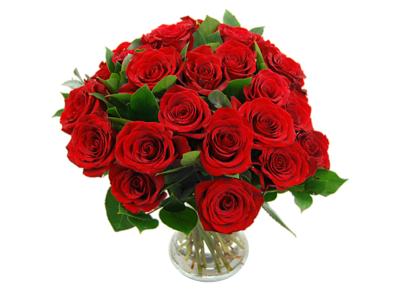 Finally, if a friend or family member has recently been engaged, our 24 Red Roses bouquet is the traditional way of showing congratulations. These roses give off a magnificent display and make a stunning centre piece on your table.
Furthermore the roses give off a beautiful scent and the fresh petals are soft to touch and can be easily rearranged to best suit your home.
All of our Roses are available to purchase on our website with next day delivery included as standard, ensuring that your roses are delivered to you on time and in great condition.