Here at Clare Florist we are always thinking of different ways that we can help people show their appreciation and thanks with flowers. We've created a range of bouquets for birthdays, anniversaries, Valentine's Day and even, well, just because! With that in mind, we would often get customers asking if we could arrange for flowers to be sent on a specific day a few times a year, or if we could send 3 bouquets but stretched out over the next few months.
So, after taking into consideration the best way to handle our customer requests, we were very happy to announce our flower subscription service, where you can specifically order flowers to someone each month. You simply tell us where you would like the flowers sent to and we will take care of the rest.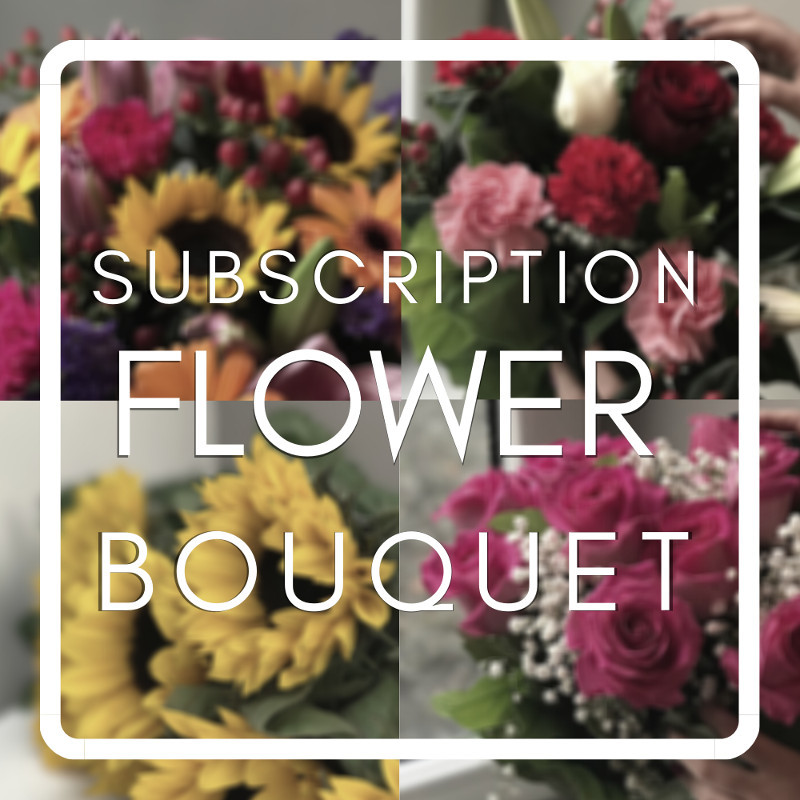 The way it works is that each month our team of florists will create a beautiful fresh bouquet using all the seasonal flowers available, and will safely pack and deliver it to your recipient. Fresh, beautiful blooms delivered direct to their door, what more could you ask for?

We have created two types of flower subscriptions. Our standard 3 and 6 month subscription lets you order flowers once a month for 3 or 6 months. Our other option is our luxury flower subscription, where our florists will add extra flowers and combine many different flowers to create a stunning bouquet that is sure to leave a big impression.

Flowers are one of the simplest ways to positively impact someone's life. The sight of bright, colourful flowers lightens your mood, it helps add a natural, calming effect to your home and adds a great finishing touch to any surrounding. We here at Clare Florist feel that our flower subscription service is a great way of making our customers smile and integrating the fresh beauty of flowers into your everyday life.