Even though it only seems that Winter has just finished, we here at Clare Florist are gearing up for a bright and sunny Summer with our new range of Summer Flowers. To celebrate the upcoming warm months and long relaxing weekends, we have updated our Summer Flower Selection to include a stunning collection of warm, eye catching bouquets to brighten up your home and to add a smile to the face of your special someone.
To help you selecting the best flower for your summer in the sun, make sure to check out our favorite Summer Flowers, all of which can be ordered with next day delivery included, allowing you to brighten your home in no time!
Summer Bouquet
What better way to surprise a loved one than with our charming Summer bouquet, bursting full of yellow chrysanthemums, carnations, sunflowers and germini.
This eye catching bouquet is the perfect highlight in your home and is perfect for brightening up the room corner. And, for a special touch, you can choose to include a handwritten card or box of chocolates with your flowers as an added extra gift.
Sunflower Surprise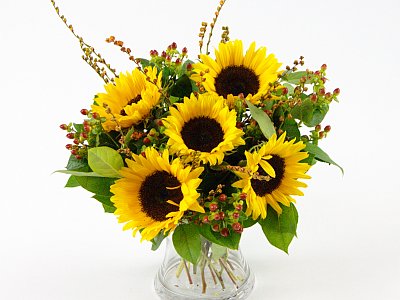 The Sunflower Surprise is another gorgeous bouquet from our Summer range, packed full of fabulous sunflowers to capture the essence of hot summer days.
The timeless allure of the sunflower has a deep connection to Summer that is unmatched by other flowers, and is mixed with red berries with a green leaf backdrop for added appeal.
Sunburst Bouquet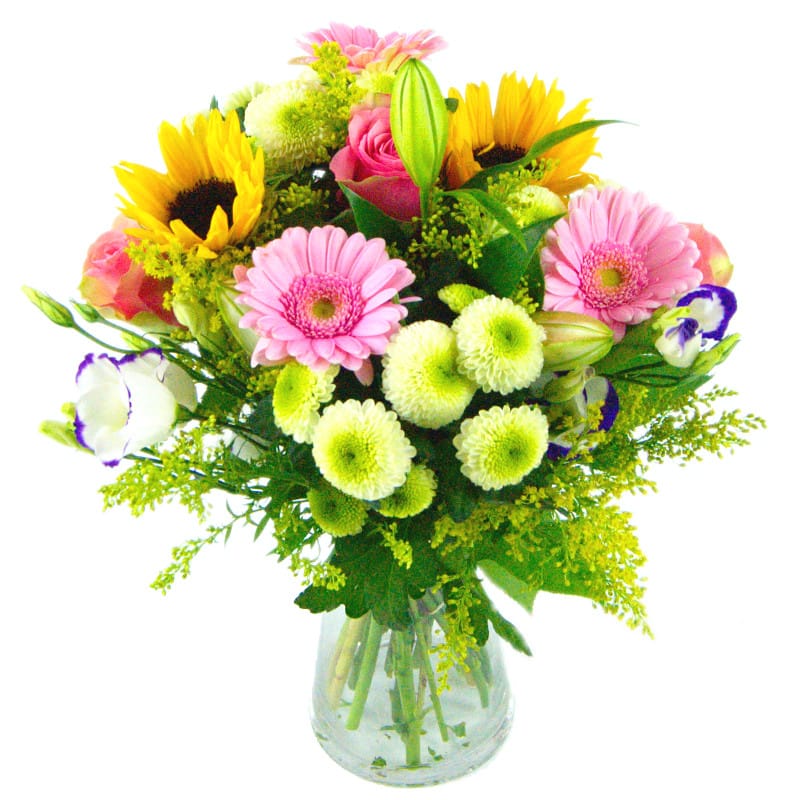 One of our favorite Summer Flowers, our Sunburst bouquet is a simply dazzling collection of a vibrant bouquet bursting with glorious colors delivering you some much needed sunshine! The Sunburst bouquet includes roses, germini and lilies amongst many other summery flowers.