Did you know that this Sunday marks mother-in-law day? Neither did we!
Traditionally an American holiday, we see no reason that this occasion shouldn't be introduced this side of the pond. Mother-in-Law day was introduced way back in 1934 and was originally celebrated in the month of March. The holiday was initiated by the editor of a local newspaper in Amarillo, Texas (yeehaw!) and was modeled on mother's day and father's day.
Mothers-in-laws generally get a pretty bum deal - they have a reputation for endlessly nagging their poor son-in-laws and have even inspired a whole genre of jokes. Now whilst mother-in-law day hasn't quite captured the public imagination like mother's or father's day, that isn't to say it shouldn't be celebrated all the same. The fact that this holiday isn't so well known will make a gesture all the more of a special surprise. Why not give your mother-in-law (and mothers-in-law everywhere) a fair chance – treat them to a delicious meal, buy them flowers, and show them that you really do care!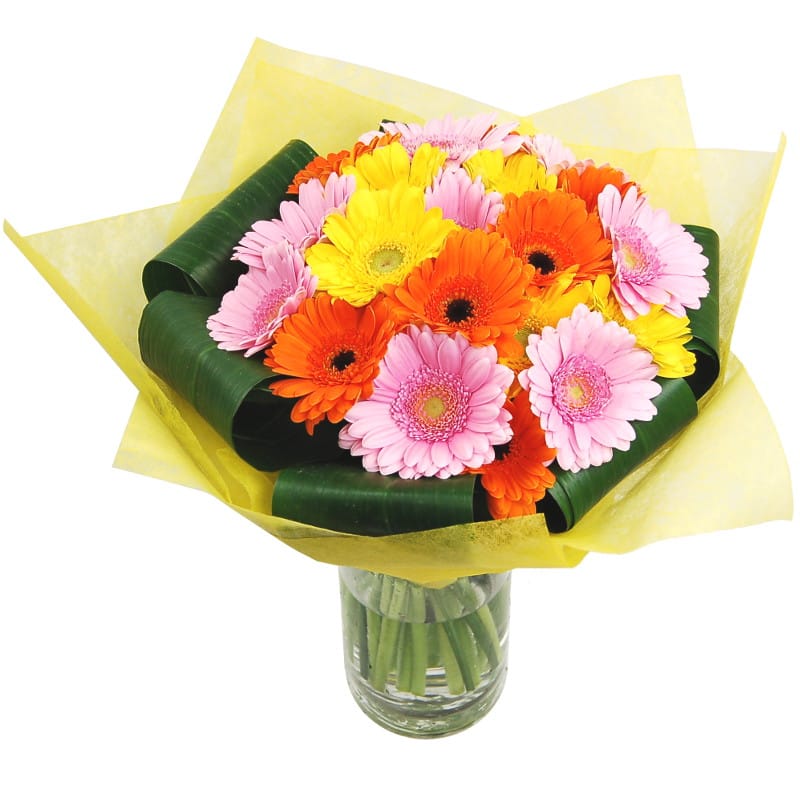 We have an assortment of inspiring bouquets to capture your imagination if you wish to gift your mother-in-law with flowers this Sunday. A popular and excitingly colourful choice is our Gerbera Sunshine bouquet which is available now with 38% off and standard next day free delivery. With Clare Florist you also have the option to add on all sorts of thoughtful extras such as a resplendent glass vase, a box of luxurious Thornton's Chocolates, or even a cute and cuddly teddy bear. There has never been a better opportunity to finally get in your mother-in-laws good books if you aren't already, or simply to show them how much they mean to you.