When it comes to Mother's Day gifts, a bouquet of Mother's Day flowers is by far one of the most popular gift ideas for those looking to honour the most important woman in their lives. And with less than two weeks to go until the big day, we've been super busy over the past couple of weeks putting the final finishing touches to our 2016 Mother's Day collection.
This year, Mother's Day falls on Sunday the 6th of March in the UK and will see sons and daughters across the country spending countless hours searching for the perfect gift to show mum how much she means to them. As well as a bouquet of fresh flowers, other gift ideas include chocolates, a bottle of wine, a gift voucher, spa day or an invitation to afternoon tea. If you're feeling extra generous why not combine two or three of the aforementioned gift ideas.
Gifting flowers to your mother on Mother's Day is a tradition which is not only prevalent in the UK but also in many other countries around the world. In some countries there are even specific types of flower associated with the holiday. For example, in Australia the traditional flower for Mother's Day is the Chrysanthemum, also fittingly known as 'mum.' Meanwhile in Canada, a Quebecois tradition sees men offering roses to their mothers as well as grandmothers and other special ladies.
If you are looking to send flowers to mum for Mother's Day, we have a large selection of Mother's Day bouquets which you can have delivered to any UK address on a next day service. This is especially handy if you live far away from your mum and are unable to personally present her with a gift come Sunday the 6th of March. Let's take a closer look at two of our most popular Mother's Day flower arrangements.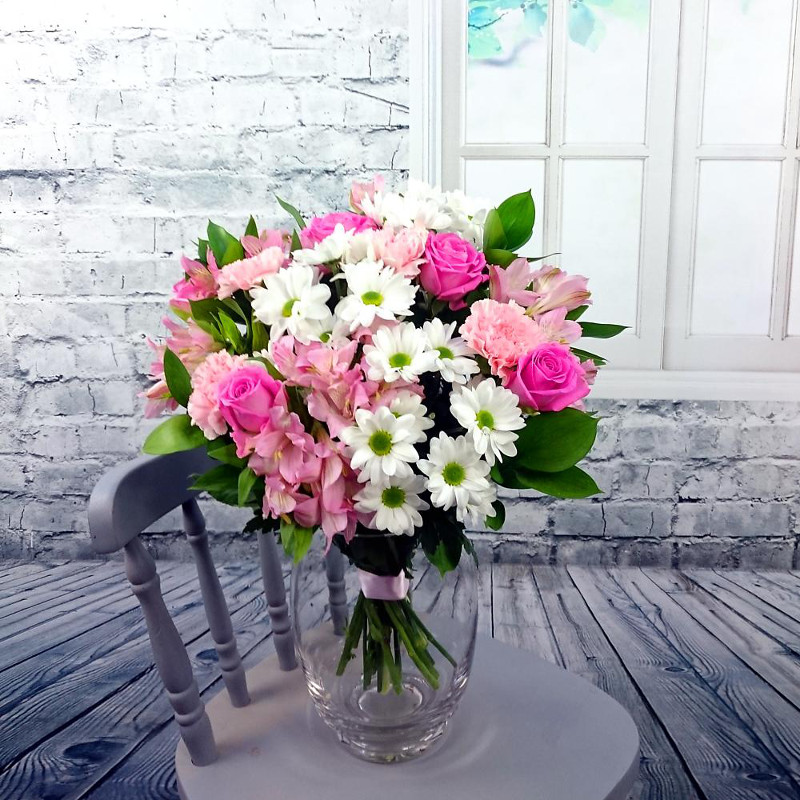 The Mother's Day Bouquet is a sublimely pretty affair, packed full of fresh roses, carnations, alstroemeria and chrysanthemums. Soft shades of pink intermingle with pure whites and fresh greens to create a truly captivating visual spectacle. We're currently running a 25% off special offer on this bouquet which means you pay just £29.99 with free next working day delivery included. Saturday or Sunday delivery is also available for a small surcharge.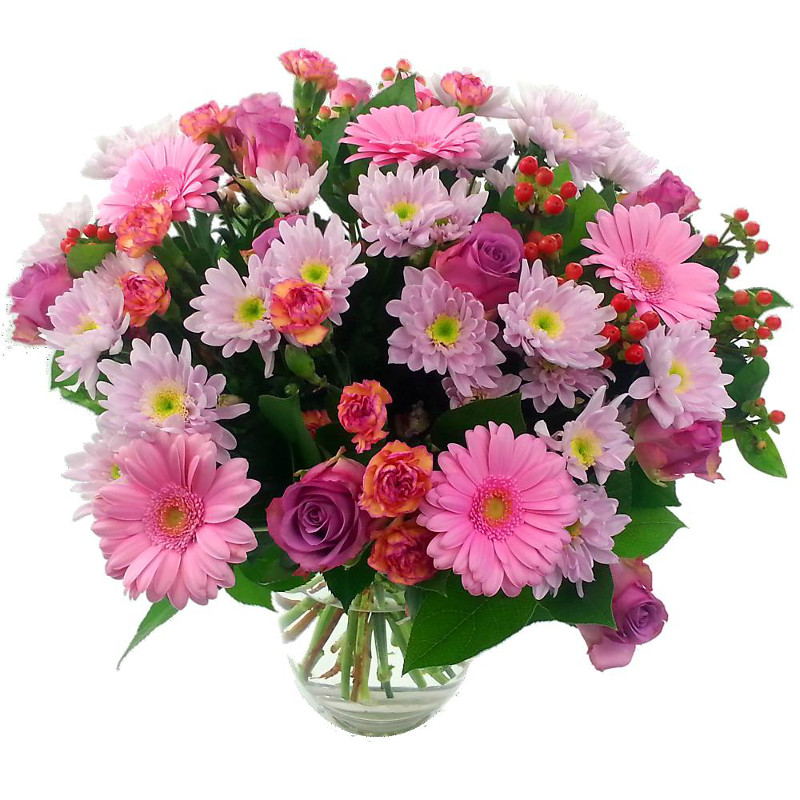 We're also very proud of our Mother's Day Surprise Bouquet, a bountiful and colourful explosion of vibrancy and prettiness. This sensational arrangement incorporates roses, gerbera, carnations and chrysanthemums which have been decorated with red hypericum berries, a cute finishing touch!
No matter what your plans are for Mother's Day this year, the inclusion of a bouquet of flowers is sure to make the day even more memorable.