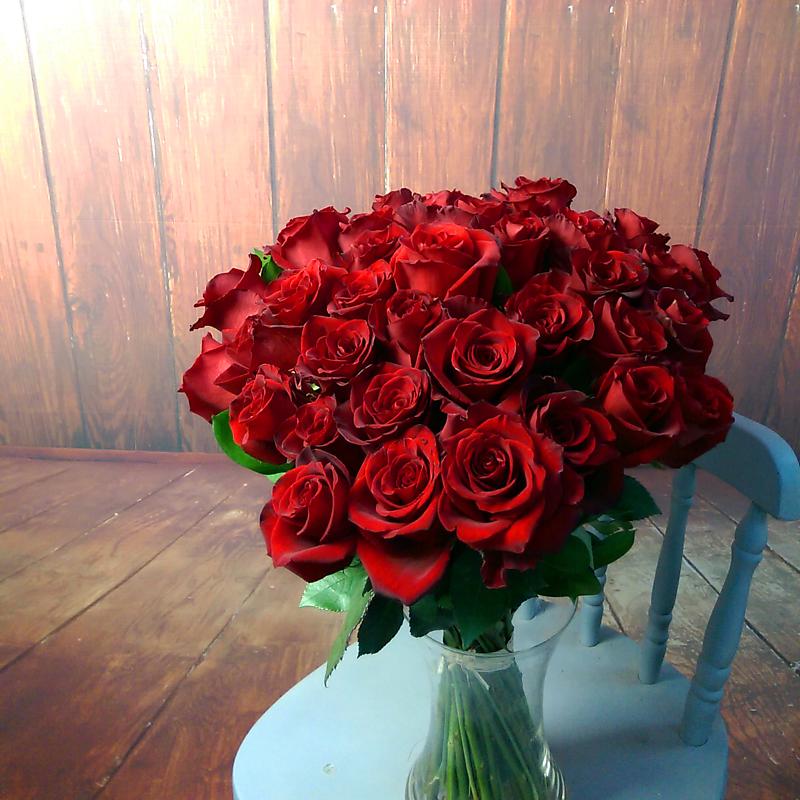 With Valentine's Day just around the corner, we felt it was high time that we expand on our already impressive collection of rose bouquets. The Obsession 36 Red Rose Bouquet is the first new addition to our Valentine Flowers collection, with more planned for offer imminently.
Have you ever just been totally obsessed with someone? And we don't mean in a weird stalkerish way, more like in an endearing Paul Rudd romcom way. We've created this bouquet of three dozen fresh red roses with the objective of capturing that mood of romantic obsession, and then expressing it in floral form.
White knuckling the rollercoaster of infatuation can be an overwhelming experience and we think we've managed to convey that feeling of amorous mania with this bountiful bouquet of gorgeous red roses. If you really want to make this Valentine's Day magical and unforgettable for your better half, the Obsession Bouquet is the way to go.
For extra brownie points, why not include an elegant handwritten card, mouthwatering Valentine's sweets and a cuddy romantic heart teddy bear? All orders of this bouquet come inclusive of free next working day delivery. And with the ability to specify your delivery date, you can even have them delivered on February the 14th to make this Valentine's Day one to remember for a long time to come...