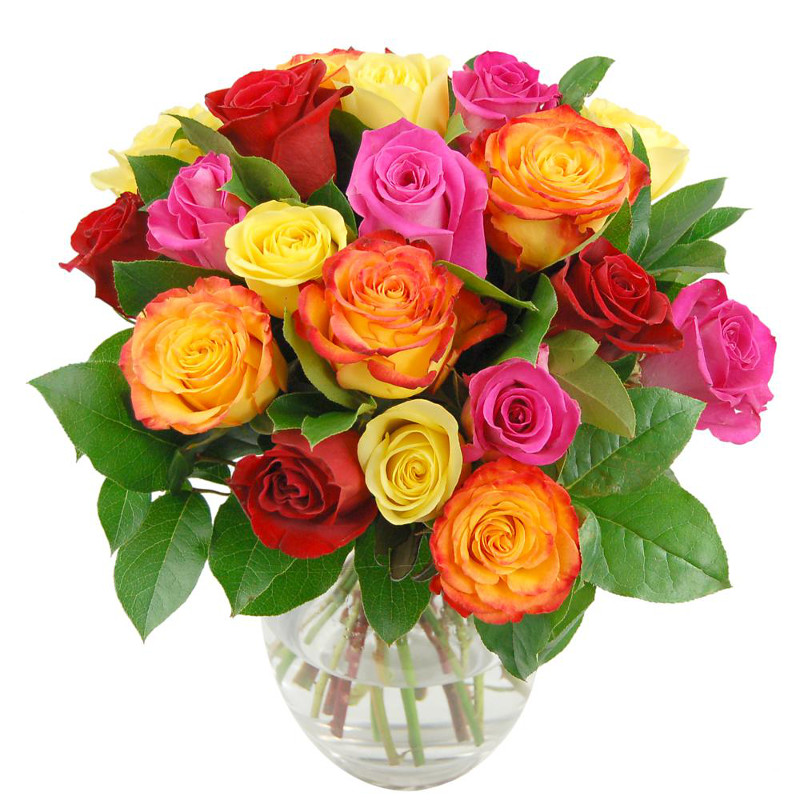 Our Summer Bouquets are the perfect gift to brighten someone's day in an instant. For a limited time you can save 25% on our Rainbow Roses Bouquet, featuring a gorgeous collection of bright coloured roses to create a surprise that will make anyone smile.
Our Burst of Summer Bouquet is also available with 25% off - immediately eye-catching, this bouquet manages to evoke the feeling of a warm summer's day with its perfect array of gerbera, scented lilies, pink roses and santini.
Each of our Summer bouquets includes free standard next day delivery and if you would like your flowers sent on a weekend, we can provide Saturday or Sunday delivery for a small surcharge. So order your Summer Flowers from Clare Florist today and deliver the warmth of Summer right to their door.