In a rush and need flowers delivered today? Perhaps you have a Celebration this evening or you've forgotten its your Anniversary (uh oh!). If that's the case you'll be relieved to know that we have in stock a special range of same day flowers that we are able to deliver to you this very evening.
Any flower from our same day delivery range, if ordered before 3pm, will be sent to you via our special delivery courier to be with you later on today. We can deliver to anywhere in the UK, and the flowers will be carefully hand packed and boxed to ensure that when they arrive with you they will be in excellent condition.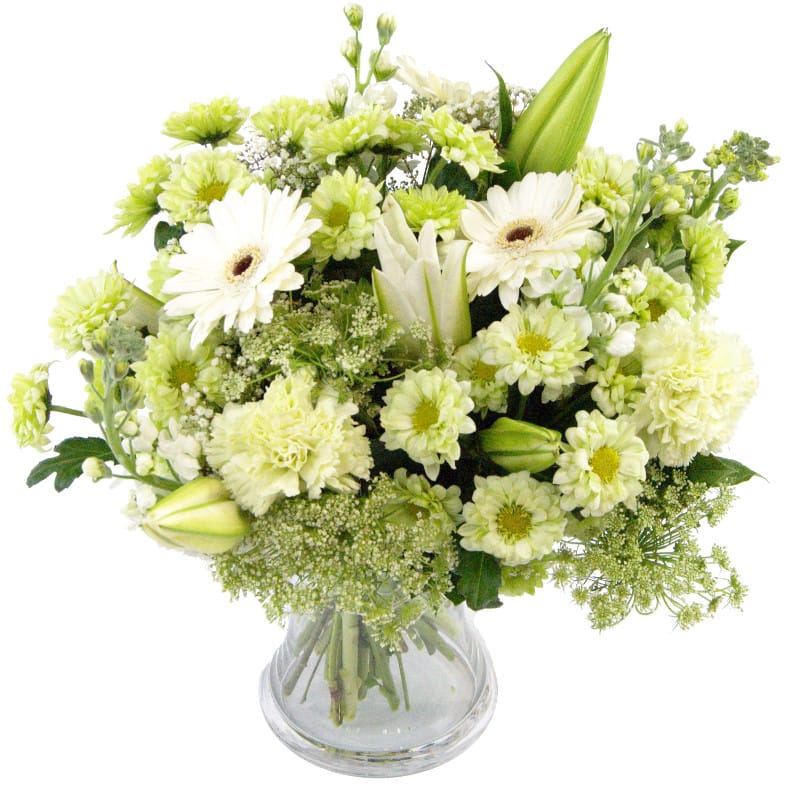 One of our popular Same Day Flowers is the Fresh White Bouquet - an eye catching collection of white and lime green flowers, arranged together to give a calming, peaceful vibe for your home. This bouquet has a gorgeous, natural appeal and will be a stunning focal point to compliment the design of your room.
For a small additional cost of £5 we can increase the amount of flowers included by 50%, allowing you to create a magnificent floral display with a saving of over £10.
We have a wide variety of same day flowers available to view online, which we can get dispatched to you same day by 3pm.