Mother's Day falls on Sunday the 30th of March this year, and here at Clare Florist we have already processed orders for some of our gorgeous bouquets to be delivered in time for Mother's Day. We have recently updated our range of Mothers Day Flowers, including a great selection of roses, lilies, orchids and carnations for your mum, and in this post we will detail our top 5 favorite mother's day flowers and why we feel they are the best.
Number 5 - Carnations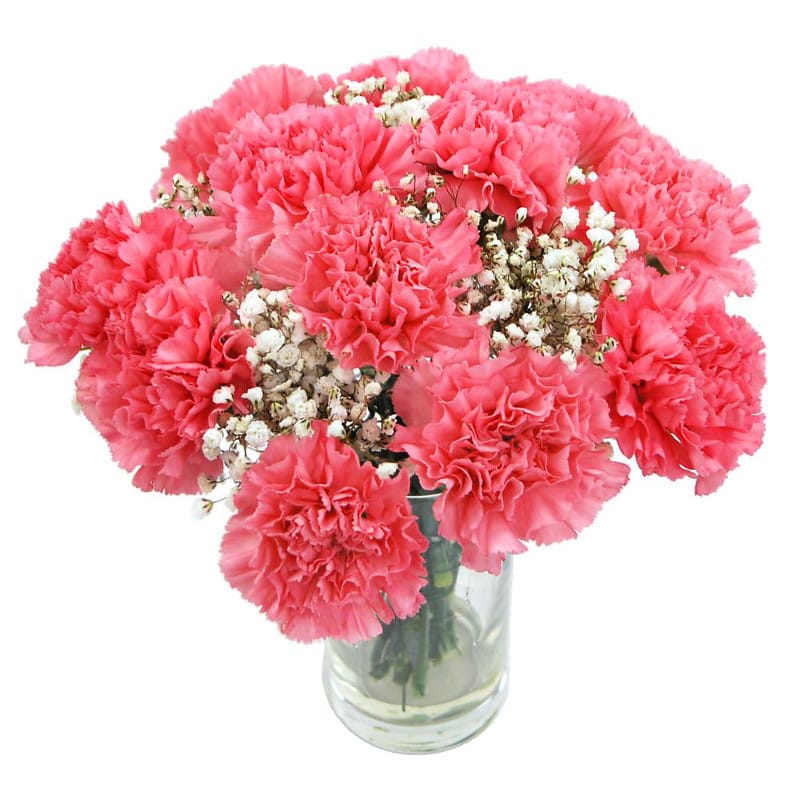 Carnations come in a range of different colors, and the large blooms of the carnation flower make it a perfect choice when it comes to showing your love and affection for your mum. Each color has it's own meaning, with red carnations showing your admiration, white showing pure love and pink carnations are used to say that you'll never forget them - perfect if your mum lives far away and you are unable to see her as much as you'd like.
Our Pink Carnations bouquet is a popular choice, as the large blooms will add a spectacular site to your mums room. Perfect for placing in a vase, this lovely bouquet is sure to leave a smile on her face.

Number 4 - Orchids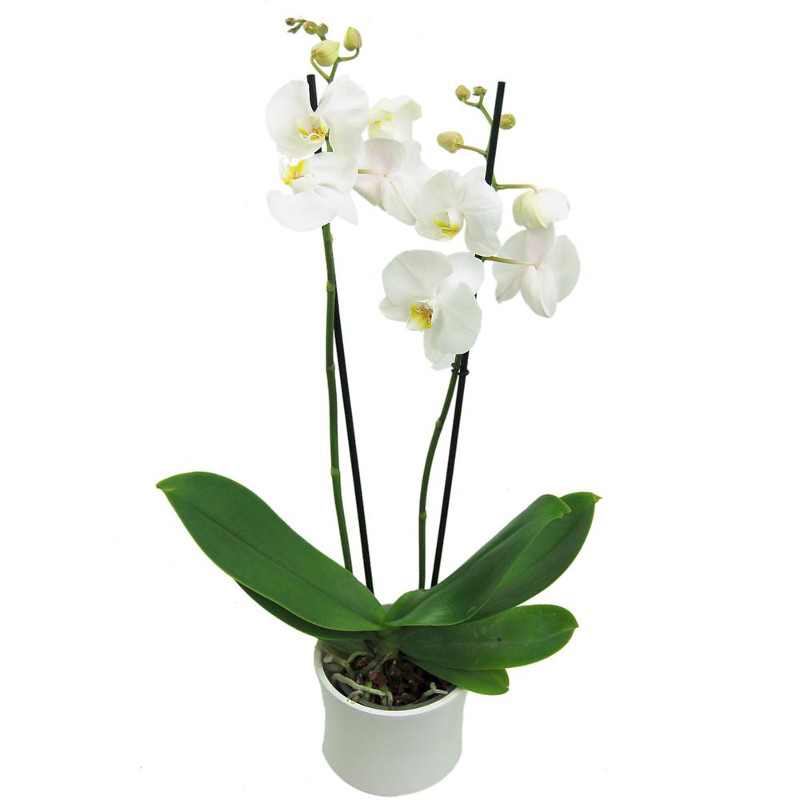 Orchids are a fantastic flower for sending this Mother's Day as the orchid flowers last longer than most other flowers.
Here at Clare Florist we sell our Phalaenopsis Plant which is a stunning plant with white orchid flowers. This plant is ideal for a side table or to brighten up the corner of your home.
Number 3 - Roses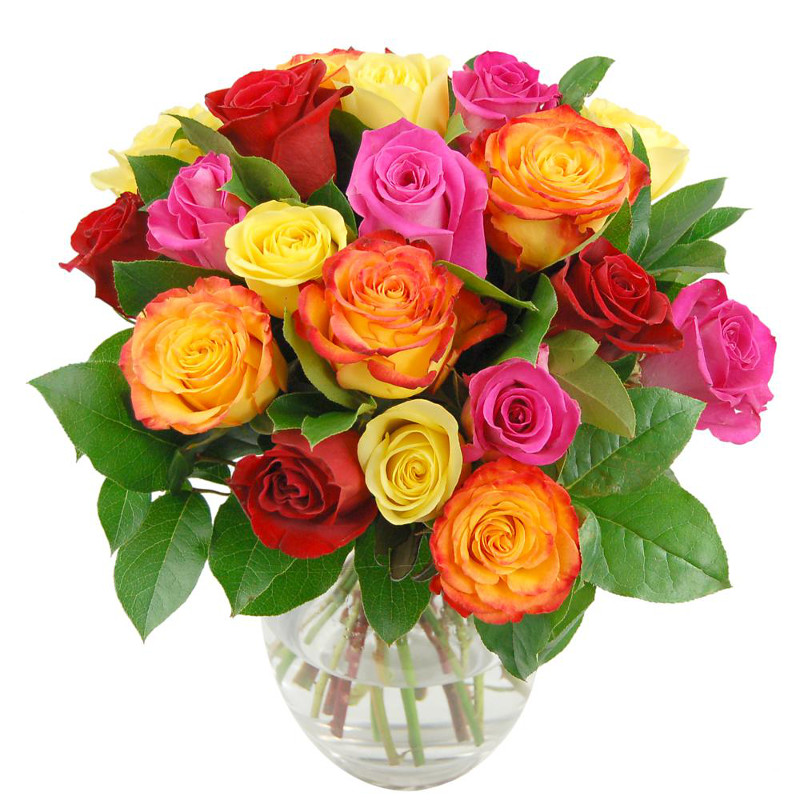 Roses are a timeless classic that have been used for centuries to express your feelings, which is why we feel they are ideal for sending this Mother's Day.
Our Rainbow Roses bouquet is a fantastic bright and colorful bouquet to send to your mum, featuring a warm blend of yellow, pink and red roses upon a green leaf backdrop.
Number 2 - Freesia
Our Freesia Flowers are bursting with the sweet scent of spring. One of the best ways to create a fresh aroma in your home, the freesia flower is a much loved choice. Our Fantasy Freesia Bouquet, considering of an arrangement of freesia flowers hand tied by our experts, is a superb bouquet to buy your mum this mothers day made from yellow, white and lilac freesia flowers.
Number 1 - Tulips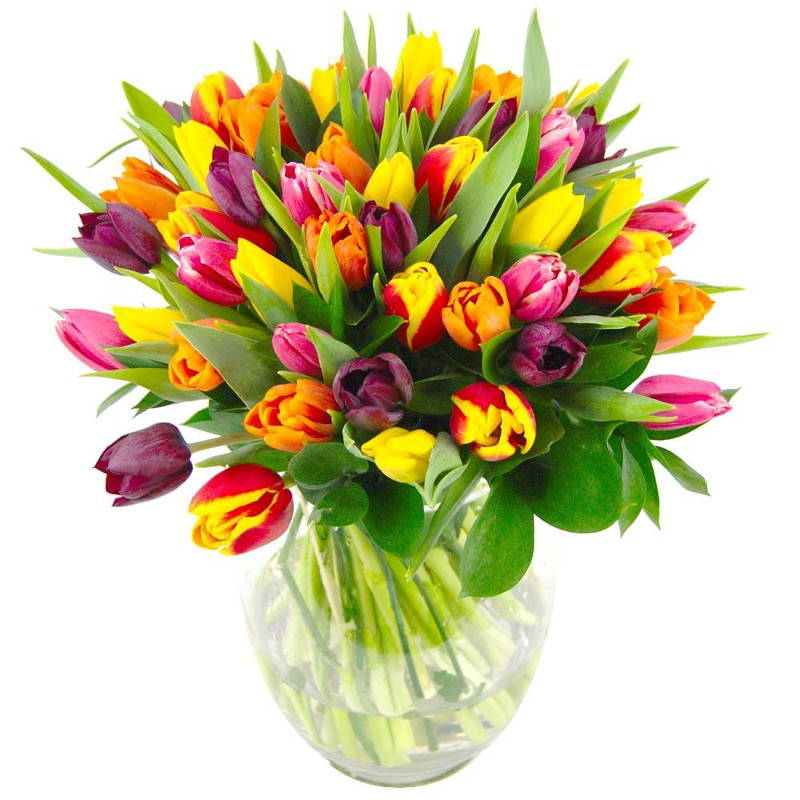 The tulip is the number one choice if you are looking to add some warm cheer to your home and brighten up our day. Tulips are often used to symbolize perfect love and fame, and our mothers day range wouldn't be complete without our Mixed Tulips bouquet. This charming bouquet is full of purple, pink, yellow, reds and orange tulips, and is a gorgeous flower arrangement that your mum will cherish.