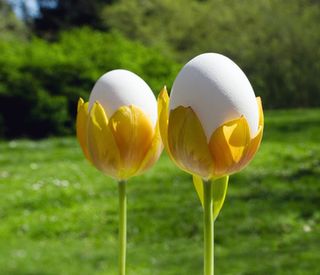 Easter is a Christian holiday. It is a holiday which celebrates the resurrection of Christ. According to Christian history, Jesus was crucified on a Friday and rose three days later—on Sunday. New elements such as the Easter Bunny and Easter egg hunts, Easter bonnets, egg painting and of course chocolate eggs have become part of the holiday's modern celebrations, and these aspects are often celebrated by many Christians and non-Christians alike.

The giving of spring flowers is also recognised as a suitable Easter time gift and with fresh spring flowers being abundant around Easter time, there are plenty of beautiful Spring Bouquets to choose from.




We would like to wish you all a very happy Easter from the team here at Clare Florist and would like to give you 5% off when you order any of our fabulous flowers. Simply input the code "CF5" when at the checkout.
For fantastic prize winning opportunities, fabulous flower information and magnificent offers and product news!