With Christmas finally here, the more organised amongst us will already be planning new year's celebrations to welcome the year 2015. To help you plan, we've chosen a selection of radiant, colourful bouquets that we reckon would be ideal as decorations for new year parties or as gifts. If you've been following us on Pinterest, you might have seen our New Year 2015 board which is a good place to start for those seeking ideas and inspiration.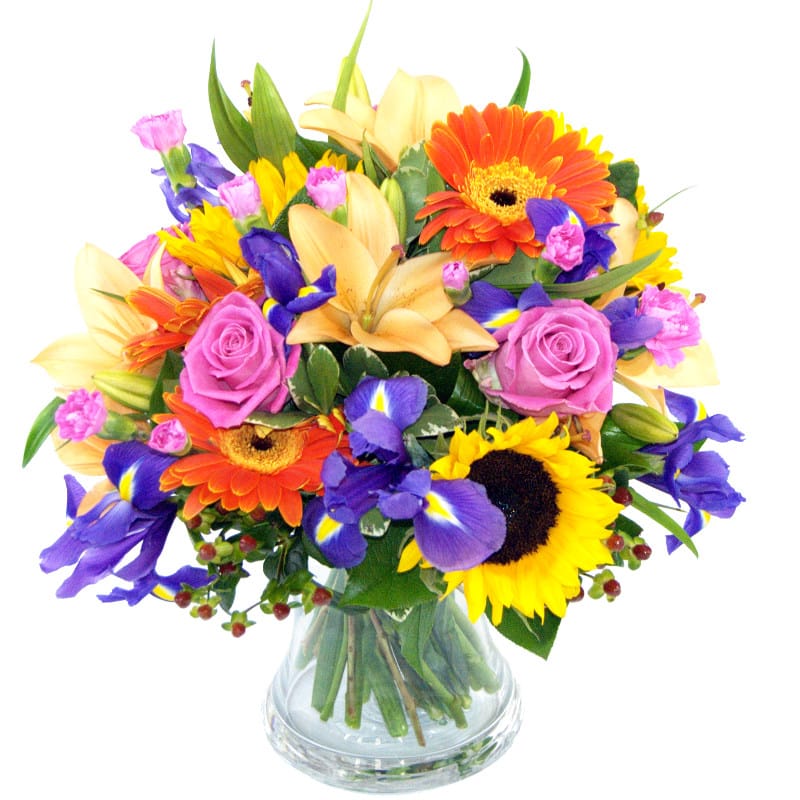 The extravagant Winter Sunshine bouquet is an obvious choice if you are looking to send flowers to that special someone this new year. Featuring a colourful and visually arresting array of gerbera, scented lillies, pink roses and santini, our Winter Sunshine bouquet would make for a unique and heartfelt gift to show a loved one how much you care. This bouquet would also look splendid on the table during your new year's family meal, adding a real touch of seasonal cheer to the proceedings.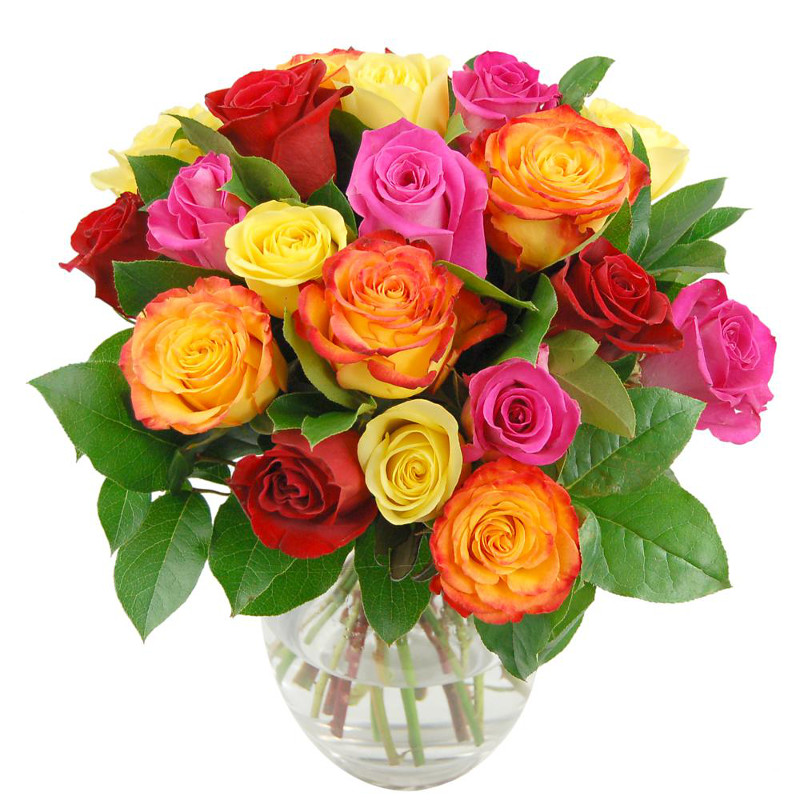 Another great way to say hello 2015, goodbye 2014 is with our delightful Rainbow Roses bouquet. This ever popular arrangement showcases the freshest roses in three different lovely hues - red, yellow and pink. This eye-catching, bountiful bouquet would be great as a romantic gift for the new year or can also be used to add decorative flair to new year's eve parties.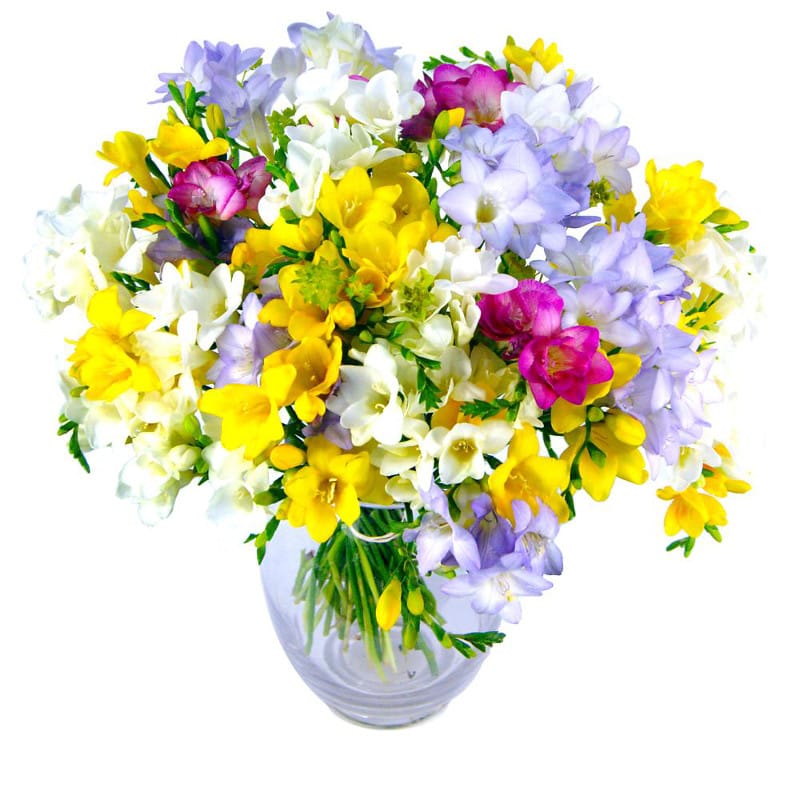 The Freesia Fragrance bouquet is a breathtakingly beautiful arrangement which contains 40 stems of multi-coloured freesia to create a true feast for the senses. Blending pinks, yellows, whites and lilacs, this sublime arrangement is sure to make a fantastic impression on anyone who is lucky enough to receive it as a gift. Again, this bouquet would also be a good choice if you are looking for a flower bouquet to decorate surroundings for a new year's eve party or new year's day meal.
We'd also just like to take this opportunity to wish all of our customers a very merry Christmas and all the best for 2015!