We often get asked by customers for recommendations on which kind of flower to send on a particular occasion which is why we thought it would be a good idea to write a series of articles dedicated to different varieties of flower and their meaning. Today we'll be looking at yellow roses, a flower which is synonymous with the warmth, joy and radiance of the sun.
Whilst other colours of rose often offer romantic connotations, the yellow rose is more commonly associated with friendship and is therefore a good choice of flower for gifting to a platonic friend on a birthday or similar occasion. You could even send a bouquet of yellow roses to subtly 'friendzone' an unwanted admirer! Yellow roses are also well suited as a get well soon gift due to their warm and optimistic associations.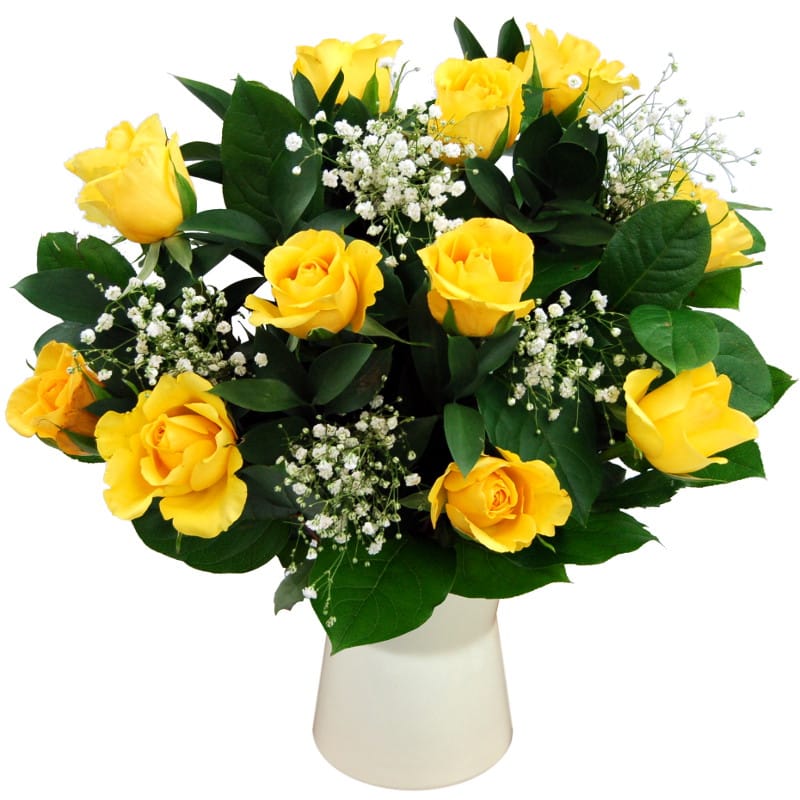 The Dozen Yellow Roses bouquet is one of our most simple yet beautiful yellow rose bouquets. It consists of 12 of the freshest high grade yellow roses and gypsophila which have been hand arranged by our expert florists and has been designed to express "sunny feelings of happiness."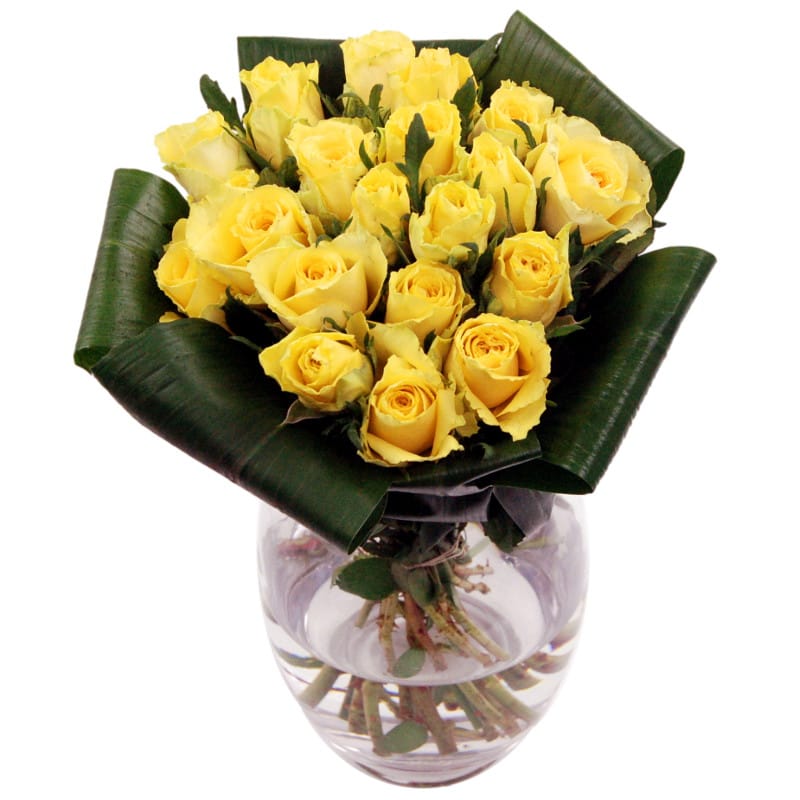 Our Friendship Yellow Roses bouquet is another popular choice for when you want to send roses without introducing a romantic motif into your gesture. This arrangement of 20 roses is on sale with £5 off at the time of writing and would make for a fantastic birthday gift for your dearest chum.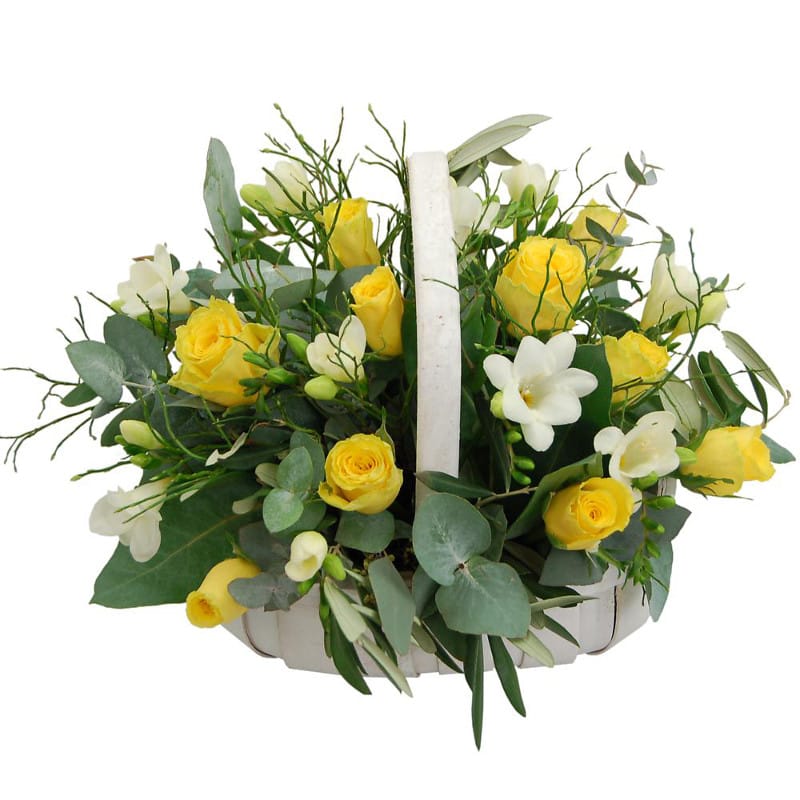 The Spring Harmony Basket is another yellow rose heavy offering from Clare Florist. As well as yellow roses, you also get white freesias and green leaves to create a wonderfully eye-catching affair. Your flowers are presented in a lovely rustic style basket, the perfect finishing touch!
Yellow roses are great for gifting to a friend on all kinds of occasions, and can also be sent to a relative as well. In fact, on any occasion when you want to send roses whilst specifically avoiding overtly romantic connotations, the yellow rose should definitely be among your first considerations.