It's Flower Friday!
Here is a bit of fun for us, it's the second in the instalment of our old Advertising campaign. How dated! All good fun though. We hope you enjoy it.
A little reminder that some of the Clare Florist Team are taking part in the Two Capitals charity cycle ride from Dunfermline to Edinburgh - This coming Sunday.
We are supporting "maggie's" cancer caring centres charity: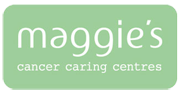 https://www.maggies.org/our-centres/
If you would like to support us in this please donate to:
http://www.justgiving.com/ClareFlorist
All donations are greatly appreciated. Many thanks.
The Team at Clare Florist.