In the central Vietnamese highlands, in the province of Lam Dong, the city of Da Lat is known as the City of Flowers. The name sounds poetic, gentle and delicate; the truth is bigger and more commercial, but in its own way no less amazing.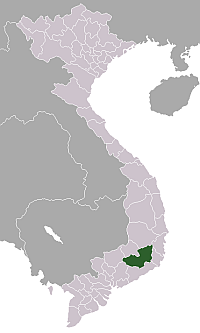 The location of Lam Dong province in Vietnam
Da Lat, and its surrounding 'flower villages', are an enormous centre of flower production, with flowers exported from Da Lat exported to neighbouring territories, nearby countries, and even as far afield as the United States and Europe. The scale of the whole operation is staggering; last year, 165 million blossoms were exported from the province, with a value of 18 million dollars.
And now, across Lam Dong, flower producers are turning to high-tech methods to produce these flowers more easily, and at greater profit. 3,800 hectares of land in Lam Dong is now devoted to high-tech flower production, resulting in higher productivity and value that traditional methods of flower production. With the new high-tech systems, farmers grow flowers in greenhouses with automatic irrigation systems, bringing in much higher revenues.
It's still in the minority: high-tech farming only occupies 3% of the province's agricultural area, but is already accounting for 18 – 20% of production value.
And according to flower shop owner Tran Thi Kim Thuy, the new methods are improving villagers' lives as well; According to AsiaOne News, Thuy's family have 3,000sq.m of land devoted to rose cultivation and earned an annual profit of VND40 million per 1,000sq.m.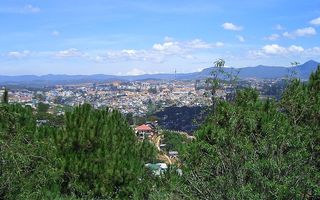 The city of Da Lat