A few weeks back here on the CF blog, we talked about June being the 'rose month', and offered a few handy tips – and a couple of pretty poems – for beautiful roses this month.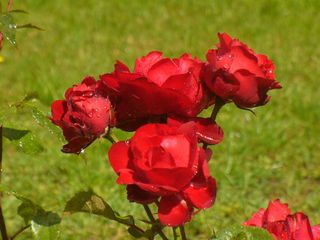 But while it may be true that a rose by any other name would smell as sweet, it's also true that it's not the only aromatic plant that you'll find blooming this month. By now your June garden is probably well underway – but what better time to take a look around and start to decide what plants you want to see brightening up your garden for the next time June rolls around? Here are just a few beautiful plants that bloom in June – and if you just can't wait to get your gardening gloves on, we've also brought you a few that you can plant right now to flower later in the year.
June is an amazing month for the garden. Through spring you may have tended a restrained and minimalist garden, emphasising the delicate colours of the few plants that dare to send forth their flowers in a British spring. But now, it's summer, and your garden can burst forth with unrestrained joy.
Great Flowers for a June Garden: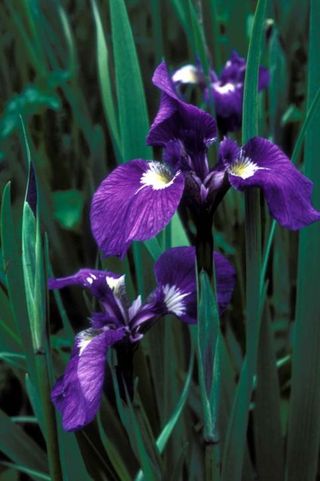 Irises are a fantastic flower to liven up a June garden. Their distinctive shape is beautiful in its distant strangeness, and the range of colours available – purple, blue, yellow and white – provide fantastic pastel backdrops to accentuate the fiery warmth of a few carefully-chosen flowers in red or other bright colours.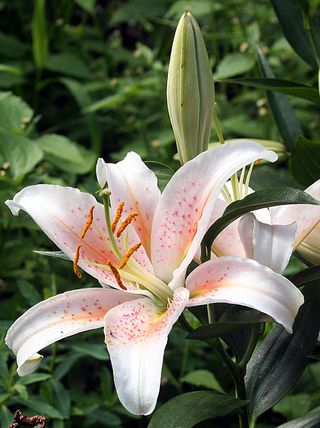 Hybrid Lilies are another bulb which look great in June. The flowers on these plants are simply astonishing; a deep central colour such as pink or purple which fades to pristine white at the edge of the petals invokes positive thoughts of summer; clean, fresh blooms for a warm and breezy day. Or for a more harlequin effect, yellow and orange hybrids can add a blaze of colour.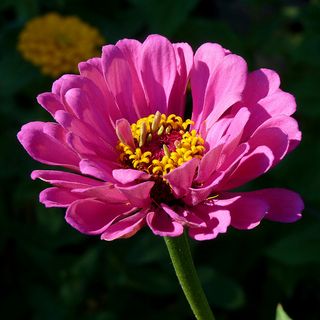 Zinnias are a reliable flower; strictly speaking an annual, but these quirky round flowers often look best in June, before the true heat of summer really kicks in (assuming, of course, that it ever does…). Zinnias are full of character; it's easy to imagine cheerful little faces in the middle of these flowers welcoming you into your summer garden. Many different colours are available – why not get a whole selection for a joyously slapdash, vibrantly disorganised effect?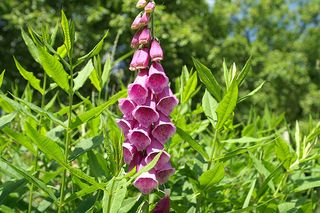 Finally, we think that Foxgloves make a remarkable addition to a pretty garden. If you've based your garden design around some strong blazes of colour – for example a few patches of those traditional June roses – then foxgloves will look magnificent standing guard right behind them, extending their tall, many-petalled heads into the air like floral sentinels.
…And Some Wonderful Flowers to Plant Right Now:
Planting annuals in June can lead to a great late-summer burst of colour as all of these plants, which otherwise would be blooming right now in June, race to flower before the days start to shorten. Perfect examples include marigolds, cosmos, nasturtiums and sunflowers. Get them in the ground quick, and you could see them before summer disappears!
If you feel like planning further ahead, why not plant your perennial and biennial flowers now, to bloom next spring? June, with its patches of sunshine but cooling breezes, might be the nicest month of the year to get out into the garden, so make the most of it. Happy gardening!