To celebrate the warm weather we've got some sizzling summer flower offers for you this week. We've taken four of our most popular bouquets and reduced the price to just £19.99 and yes, that price includes free standard next day delivery! These four bouquets feature the finest fresh summer flowers including roses, alstroemeria, and lilies.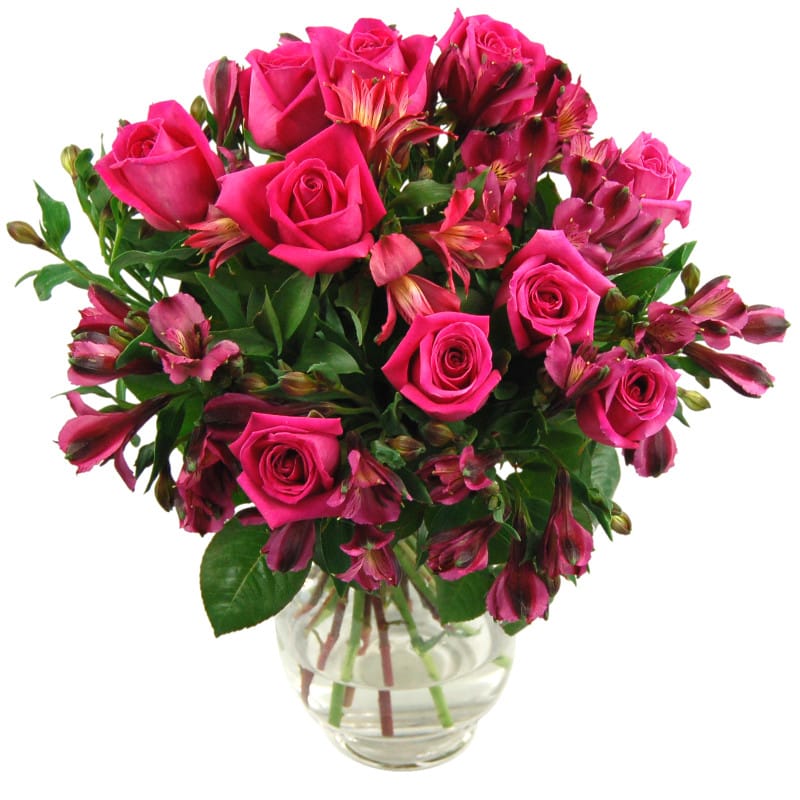 First up, we've got the exquisite Cerise Rosmeria Bouquet which is created with vibrantly colourful roses and alstroemeria, set against a complementary backdrop of greenery.
This alluring bouquet would make for the perfect floral gift to celebrate any special occasion.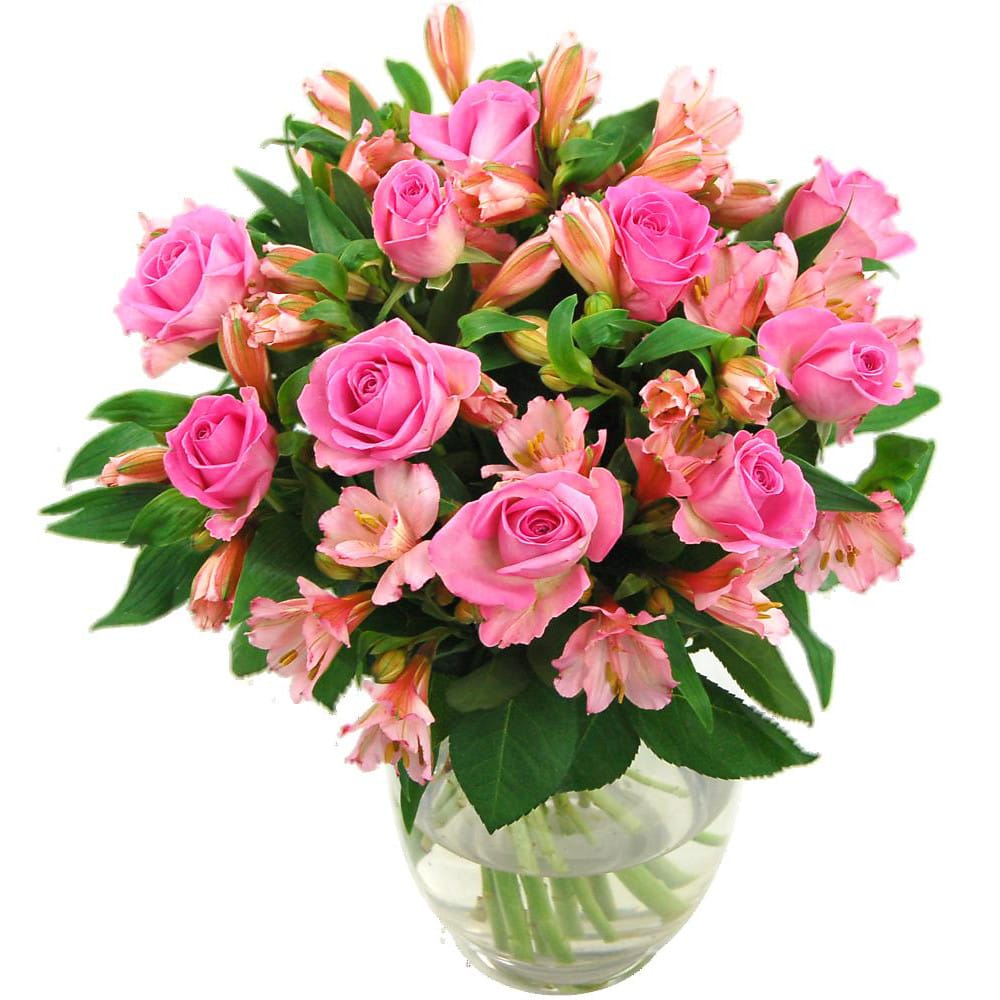 A sister bouquet to the above, our Pink Rosemeria Bouquet consists of pretty pink roses with matching alstroemeria.
As well as being ideal for a gift, this eye-catching bouqet is ideal for anyone seeking a means to lend a touch of colour to their own household interior.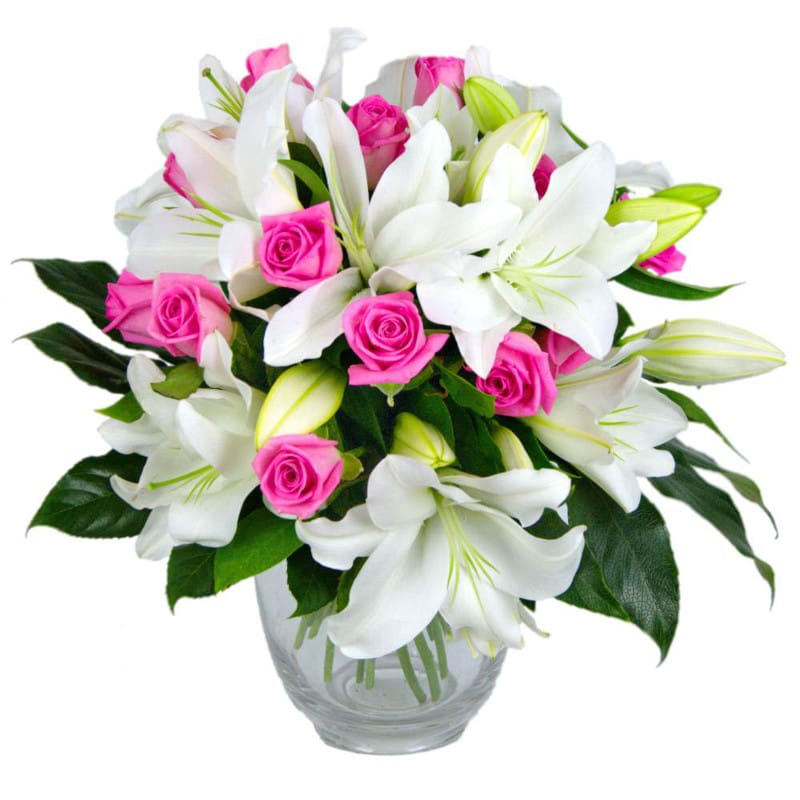 The Rose and Lily Bouquet is a supremely elegant affair, expertly arranged with white lilies, pink roses and fresh green foliage.
Fragrant and eye-catching, this immensely popular bouquet is certain to be appreciated by anyone lucky enough to receive it as a gift!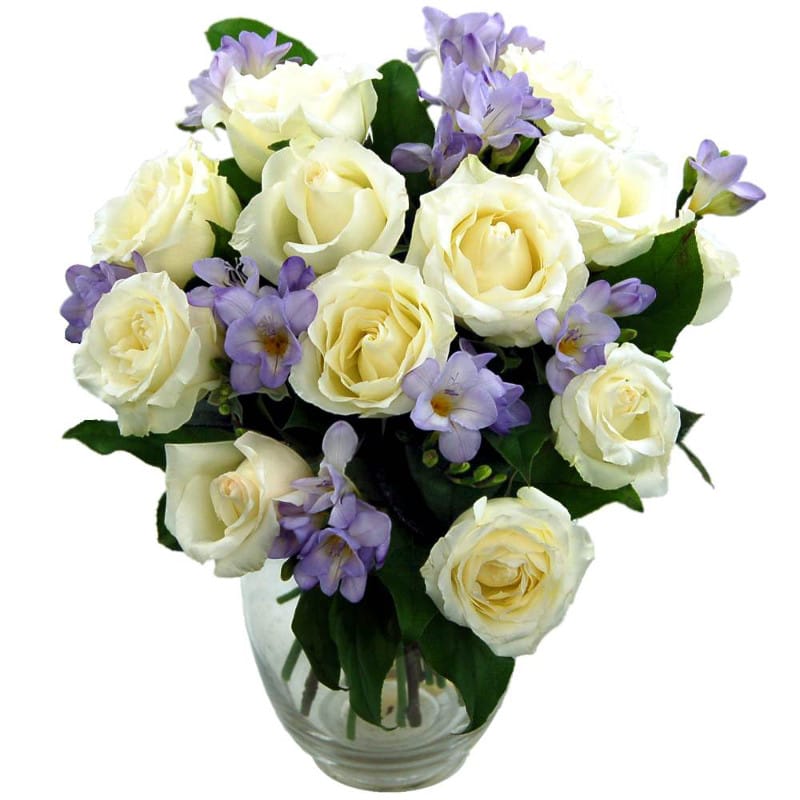 Last, but by no means least, we have our perenially popular Amethyst Bouquet, a breath-taking selection of white roses and lilac freesia.
As with all the above, this arrangement of fresh summer flowers is also on a sale offer of £19.99 with free next day delivery.
Our under £20 Summer Sale is available for a limited time only, subject to availability. Therefore we'd definitely advise moving quick to avoid disappointmetn.
So which of our Flash Summer Sale bouquets is your favourite?