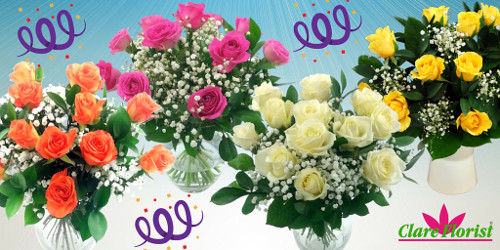 Roses are undoubtably one of the most popular varities of flower and it's not difficult to see why. As well as being sublimely beautiful, roses are also very versatile as well and can be used for a number of purposes, from romantic gestures to birthday gifts to decorative additions to your own home.
Here at Clare Florist we are extremely proud of our dozen rose range of bouquets which enables you to gift someone with an astonishing arrangement of 12 of the freshest premium grade roses for a mere £34.99. Each bouquet is tastefully decorated with white gypsophila and greenery to help offset the colours of the petals all the more vividly.
If you're contemplating sending roses to someone special, one of the first questions which will probably occur to you is which colour should you opt for? Our dozen rose bouquet collection features an assortment of exquisite colours, each with different shades of meaning making each one appropriate for different occasions and recipients.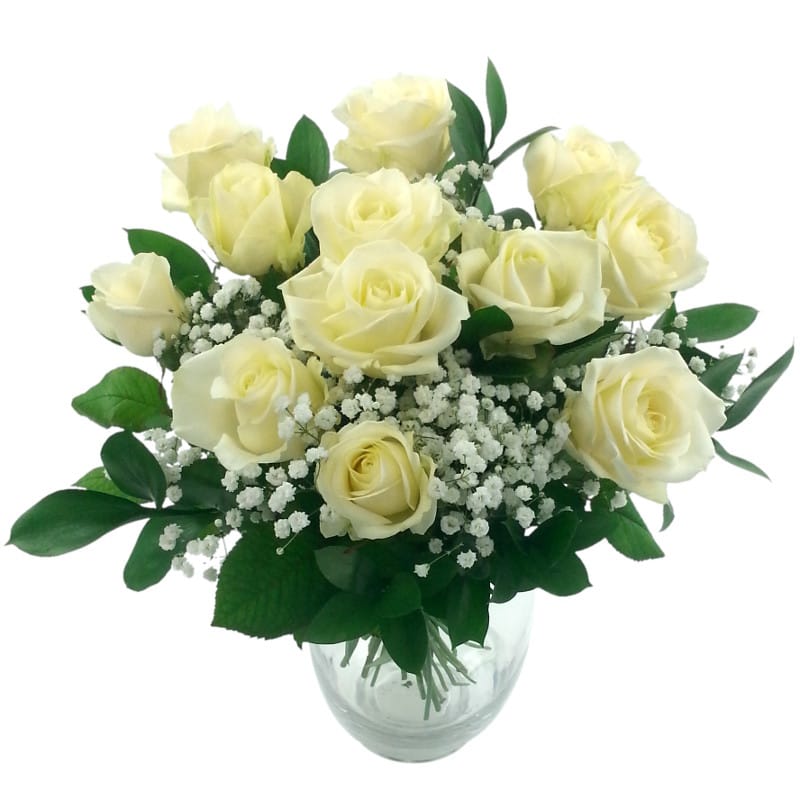 White Roses
Purity and innocence are the symbolic associations of white roses. Eloquent and austere, white roses are a timeless favourite for important events such as weddings. Send a Dozen White Roses to a friend to wish them well on a new venture or to someone special to congratulate them on good news.
Pink Roses
Sublimely pretty, a bouquet of a Dozen Pink Roses is a great way to capture the attention of someone you might have developed a crush on. As well being a great way to initiate a new romance, pink roses are also popular for anniversaries and Valentine's Day gifts to surprise your better half with.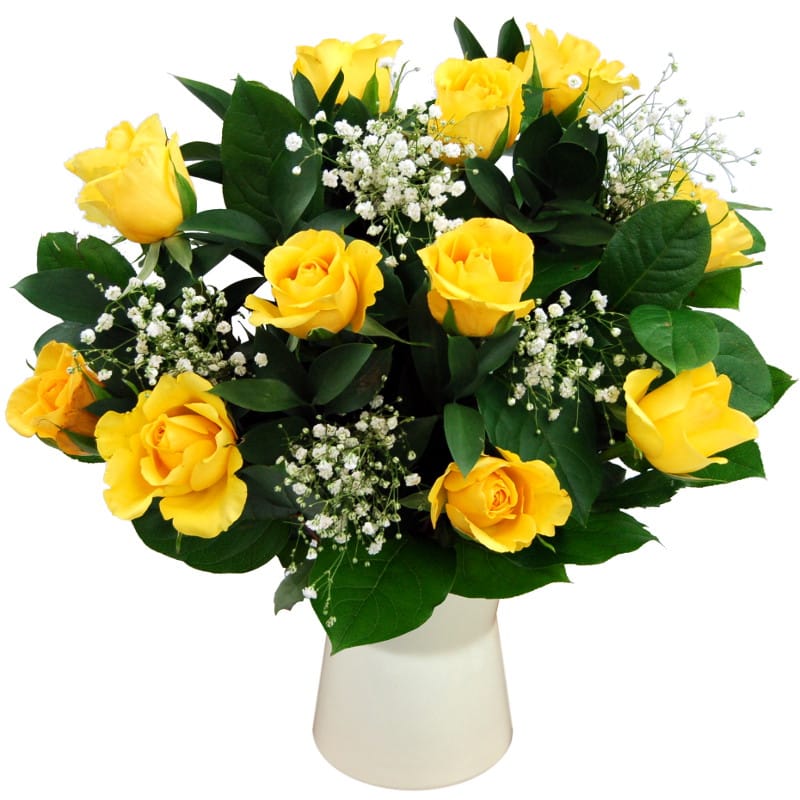 Yellow Roses
Yellow roses are said to signify warmth, happiness and friendship. If you want to surprise one of your oldest and dearest friend with a fresh bouquet of flowers for their birthday or to celebrate a joyful occasion, a Dozen Yellow Roses could certainly be the way to go!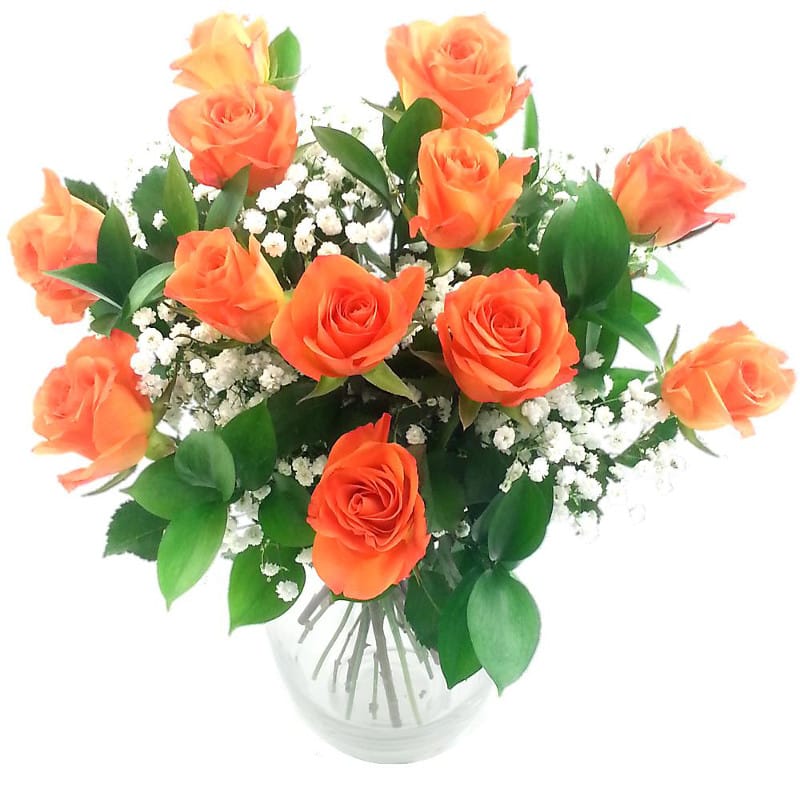 Orange Roses
Symbolic of desire and enthusiasm, orange roses sit somewhere in between the passion of red roses and the friendly connotations of yellow roses. This ambiguity can make your gesture of sending a Dozen Orange Roses all the more mysterious and enticing...
As well as serving as wonderful gifts, you can also treat yourself to one of our dozen rose bouquets to be used as a decoration for your own surroundings. In this instance the colour you opt for is of course entirely up to you.
Which is your favourite?