Sometimes we go slightly insane with our special offers. Not always, but it has been known to happen. And today, ladies and gentlemen, could certainly be classified as one of those occasions. Why? Because we've only gone and slashed the price of two of our most Rosmeria bouquets by 44%, that's why! For the mere sum of £19.99 you can have a bouquet of pink or cerise roses with fresh alstroemeria with absolutely free next day delivery included.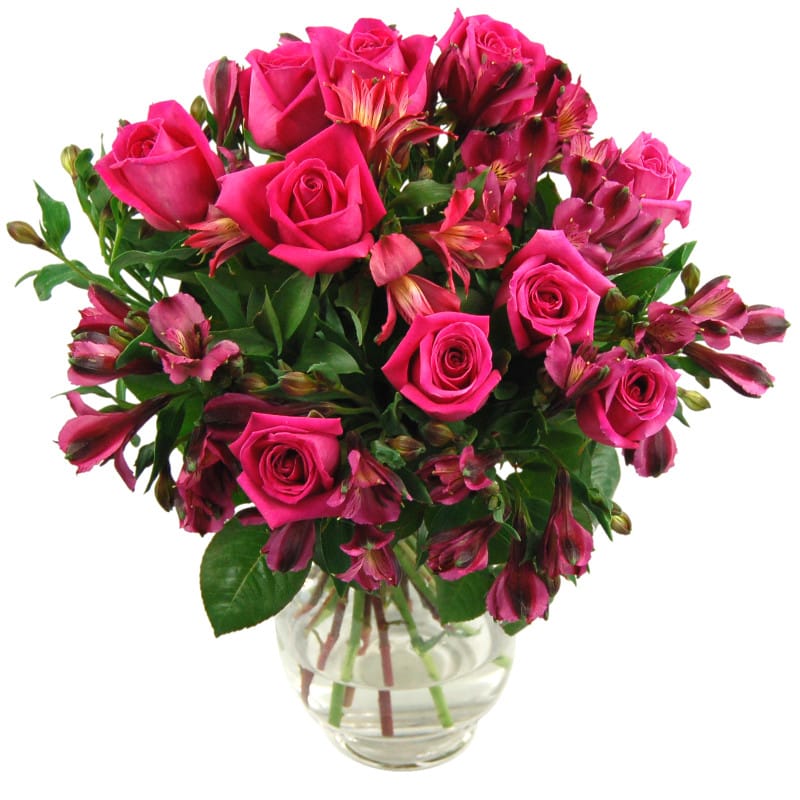 Roses are a perenially popular choice when it comes to romantic gifts. These bountiful rose bouquets are blessed with the inclusion of lovely fresh alstroemeria, also known as the Peruvian Lily. Alstroemeria flowers complement roses perfectly to create a gorgeous bouquet which anyone would be utterly thrilled to receive. You could also treat yourself to one of these lovely bouquets!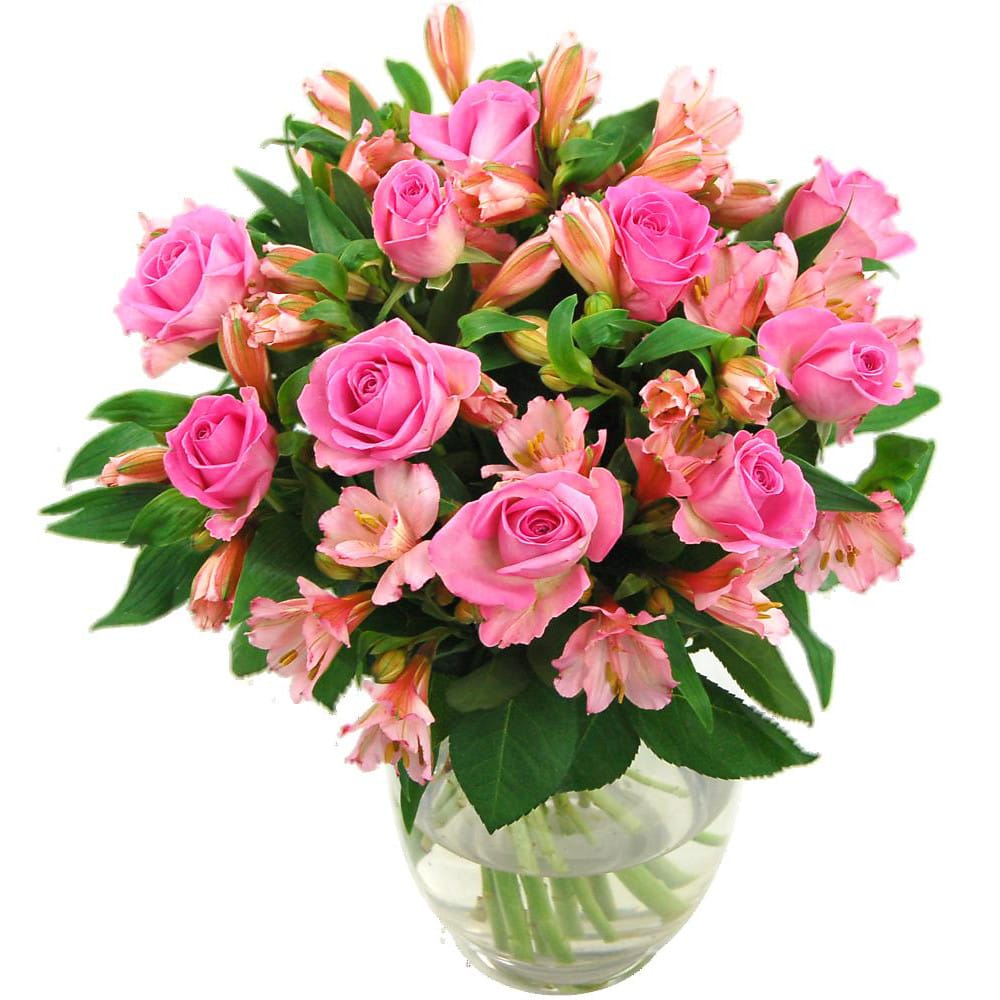 Maybe you want to be spontaneous and remind your special someone just how much they mean to you. Or perhaps there's a birthday or anniversary coming up and you are looking for a unique and eye-catching gift. Whatever the reason, sending a bouquet of roses and alstroemeria is a quick and simple affair with Clare Florist. And don't forget, free next working day delivery is included in the offer price.
Stock is limited so be sure to move quickly to avoid disappointment!