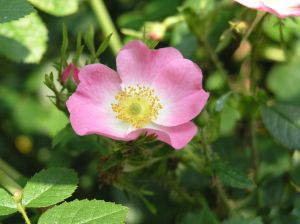 New statistics suggest that bees, wildflowers and and hoverflies may be recovering from the extremely low levels suffered in the 1980s and 1990s.
Leeds University teamed up with the Naturalis Biodiversity Centre in the Netherlands to examine biodiversity losses, and found that bees, wild plants and hoverflies are doing alright.
Professor Bill Kunin from the University of Leeds said: "Most observers have been saying that the 1992 Rio Earth Summit targets to slow biodiversity loss by 2010 failed, but what we are seeing is a significant slowing or reversal of the declines for wild plants and their insect pollinators.
"These species are important to us.
"About a third of our food production, including most of our fruit and vegetables, depends on animal pollination and we know that most crop pollination is done by wild pollinators.
"Biodiversity is important to ensuring we don't lose that service.
"Relying on a few species could be risky in a changing environment."
Of course, there's more to wildflowers than their importance to crop pollination. They're a beautiful, unique feature of the countryside. Rural environments have taken a pounding in recent decades from pesticides, pollutants and intensive farming techniques, so it's fantastic to hear any news which suggests that hedgrerows dotted with foxgloves and primroses may be on the up.
Viva wildflowers!