Whilst you may not traditionally associate flowers with Halloween, a carefully chosen bouquet can make for a great addition to the decorations for a Halloween party in your home. Obviously a bouquet of red roses or anything too colourful probably won't quite work here; it's better to pursue more autumnal palates or darker hues to complement the rest of your Halloween decorations. The fact that flowers aren't conventionally used in Halloween decorations is part of what makes it such a good idea; thinking outside the box and doing something a little bit different is sure to be noticed by your guests and will help make your Halloween party a memorable one.
Halloween falls on Saturday the 31st of October which means that if you are planning on hosting a party you still have plenty of time to plan everything and get it perfect. With this in mind we've selected three of our bouquets we feel would make for great Halloween decorations this year: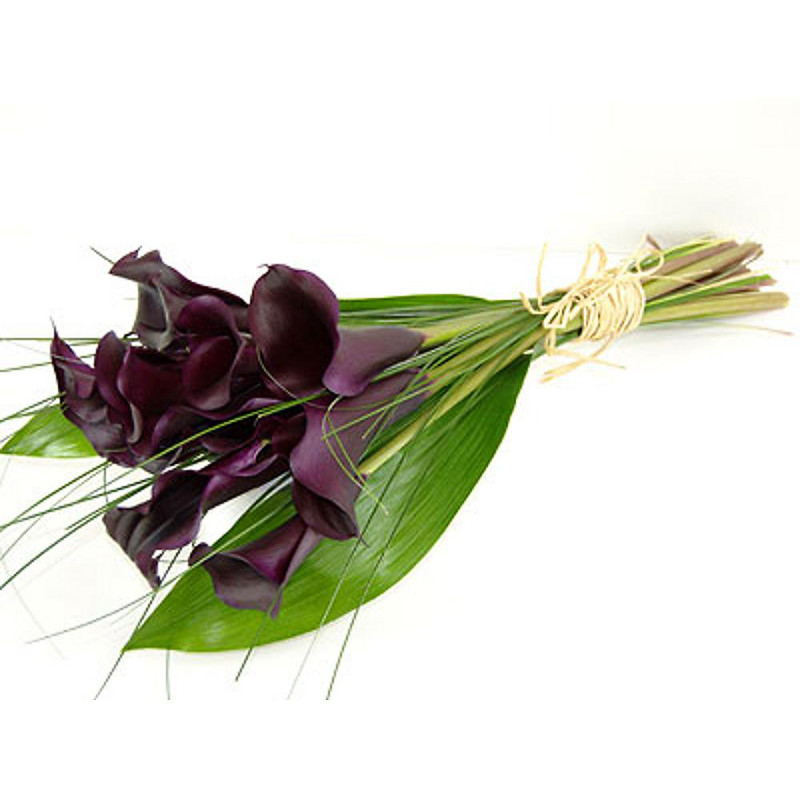 This spellbinding floral arrangement is comprised of darkly coloured lilies which look different in tone depending on how the light catches them. With shades of deep red, maroon and rich purple coming through, our Black Magic Calla Lilies are sure to hypnotise your guests with their mysterous beauty and alluring aroma. Seductive, yet deadly...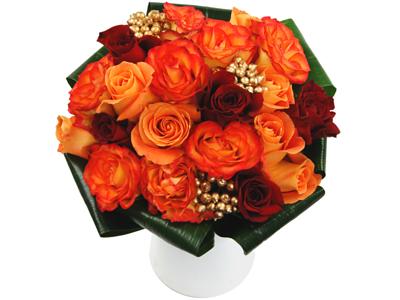 OK, whilst the name of this bouquet might not exactly evoke the sinister horror of the season, the colours of the Warmest Wishes bouquet will surely complement the orange of your pumpkin as well as your other Halloween decorations. Orange is a colour we often associate with Halloween which is why using orange roses as part of your Hallowen party decor just makes a whole lot of sense.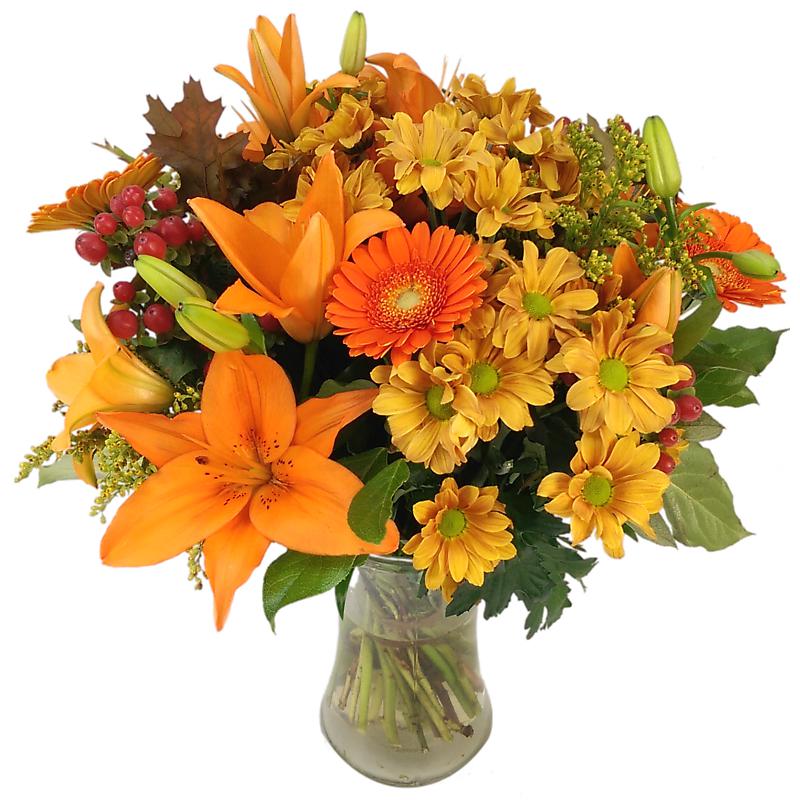 Sticking with the orange theme, our Autumn Glow Bouquet is another arrangement which showcases the natural hues you would associate with this time of year. Sure, oranges, reds and yellows can be used to convey a feeling of warmth and cosiness... or they could also be used to symbolise the FLAMES OF HELL [demonic laugh]. As well as being ideal for birthdays and anniversaries, this bouquet is also recommended for ghoulish ceremonies in which you intend to summon the devil.
Let us know which of these bouquets you think would be best for a Halloween celebration!