We're delighted to announce the arrival of two new exquisite floral bouquets which have been created especially to celebrate the birth of a new baby. These resplendent bouquets feature flowers carefully selected and arranged by our expert team of florists.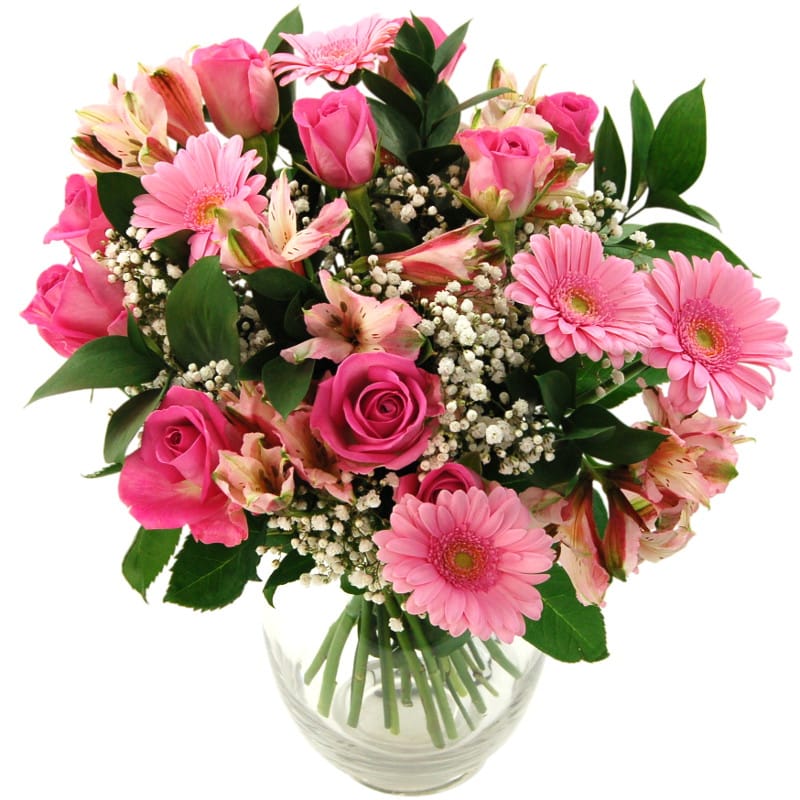 Our It's a Girl! Baby Bouquet features a lovely combination of pink roses, alstroemeria, germini beautifully complemented by white gyp. Vibrant and eye-catching, this delightful bouquet will make the perfect gift to celebrate the arrival of a new baby girl into the world.
The brother to this bouquet is our It's a Boy! Baby Bouquet which features a colourful mix of yellow roses, yellow germini and blue iris. Both bouquets come inclusive of free next day delivery and are available with a whole host of optional extras including an elegant glass vase, a scrumptious box of luxury chocolates, a cute teddy bear and a personalised handwritten card.
As with all our flower bouquets, these flowers are delivered in our signature flower box which ensures that they will arrive in absolutely immaculate condition. Let us know which you prefer, the Boy or Girl bouquet in the comments below!