Now that summer's in full swing, we thought we'd celebrate by announcing a brand new collection of seven exclusive fresh summer flower bouquets. Each one has been carefully designed and then lovingly hand arranged by our crack team of expert florists to ensure maximum floral joy. So, without further ado, let's take a closer look at these beauties.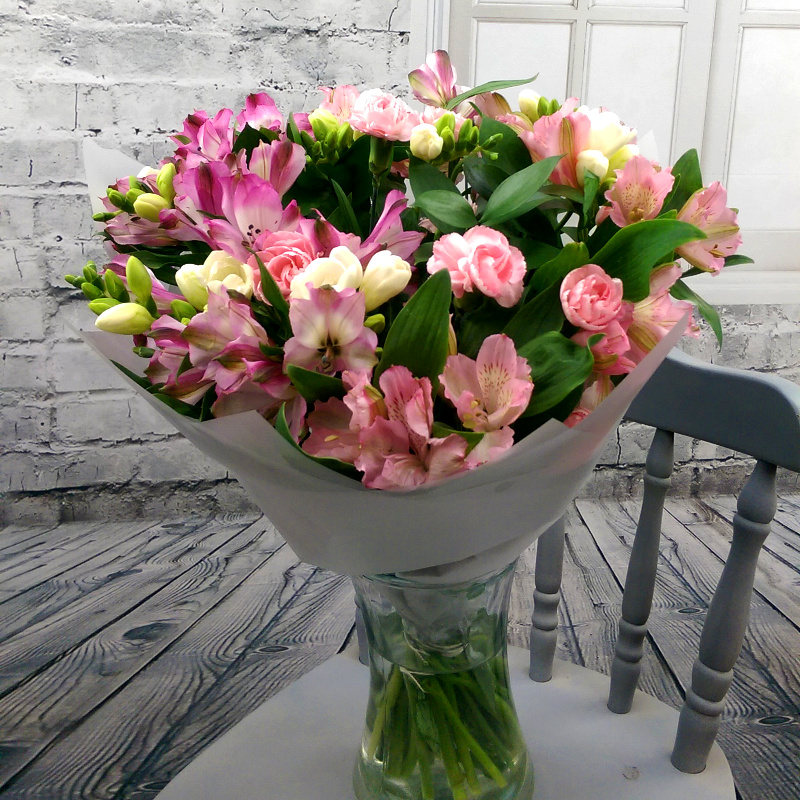 Shall I compare thee to a summer's day? With its soft pink hues reminiscent of a summer dawn's sky streaked with soft lilac clouds, this marvellous bouquet will create an alluring visual presence wherever it goes. It's made with pink alstroemeria, spray carnations and freesia set in amongst a backdrop of fresh vivid greenery.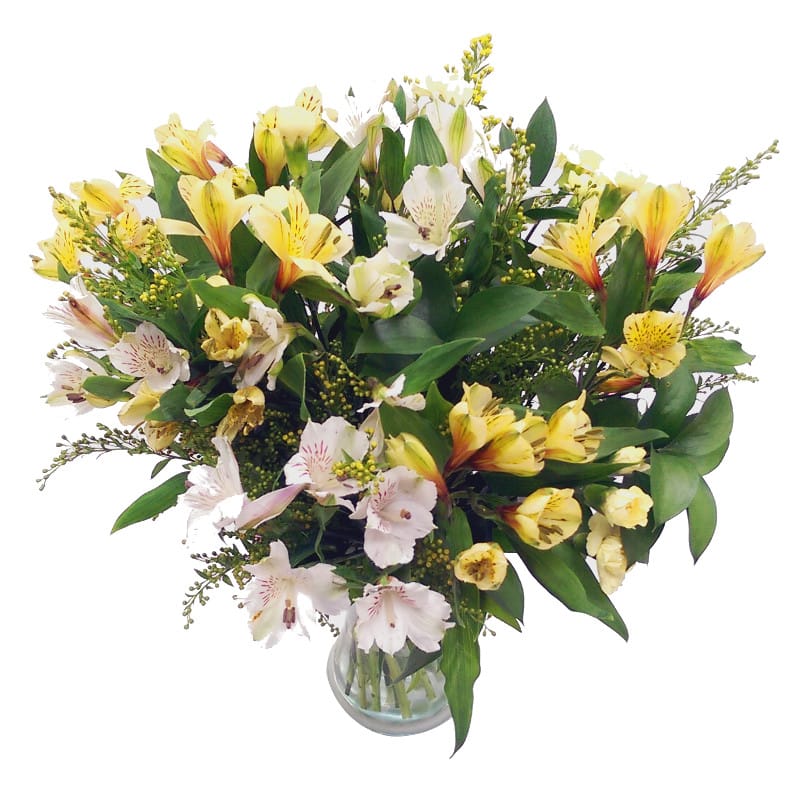 With its optimistic name and bright yellow spray carnations and alstroemeria, this is a fun, summery and happy bouquet. The white and yellow hues of the flower petals perfectly complement the vibrant fresh greenery they are arranged in amongst. Perfect for a gift on a joyous occasion such as a birthday or anniversary.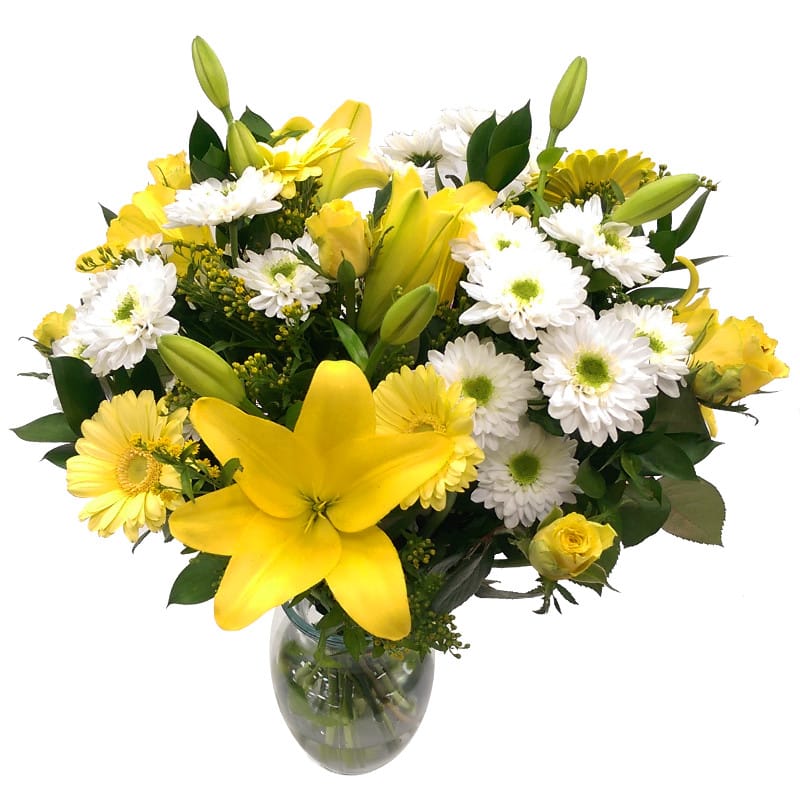 She's a sensation! We can't resist a bit of alliteration here at Clare Florist (as will be confirmed as you scroll further down this list). Our new Summer Scentsation Bouquet features the freshest lilies, germinis, chrysanthemums and roses in elegant white and yellow tones. Why not treat yourself to this bouquet to enliven your own household?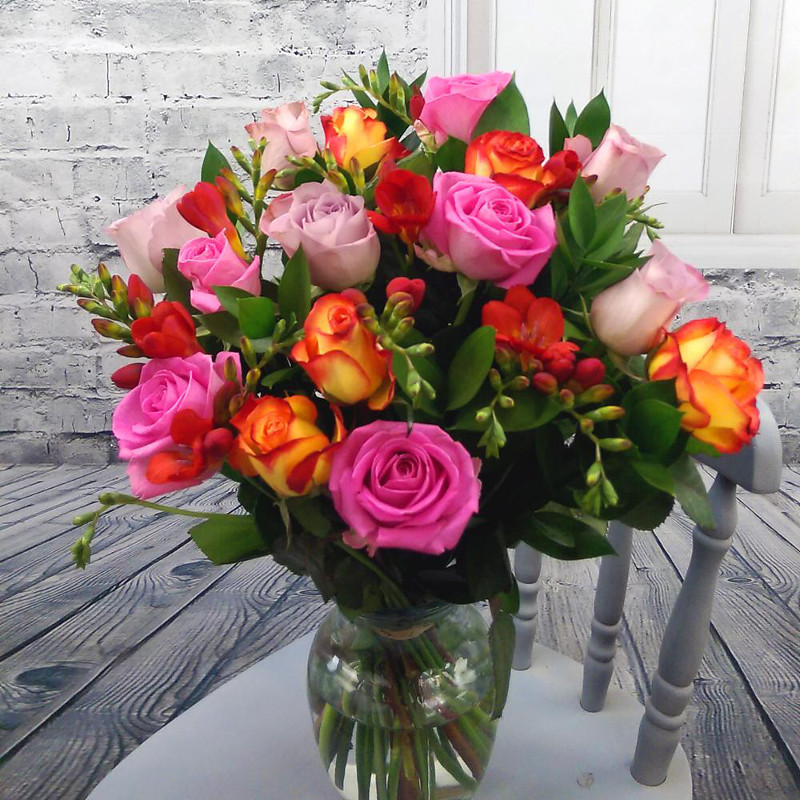 A big shout out to @nattylara on Twitter for coming up with the name for this bouquet during a recent name the bouquet competition. Such an exuberant bouquet! It contains a selection of beautiful fresh mixed roses which are perfectly complemented by a smattering of pretty red freesia flowers. Lovely!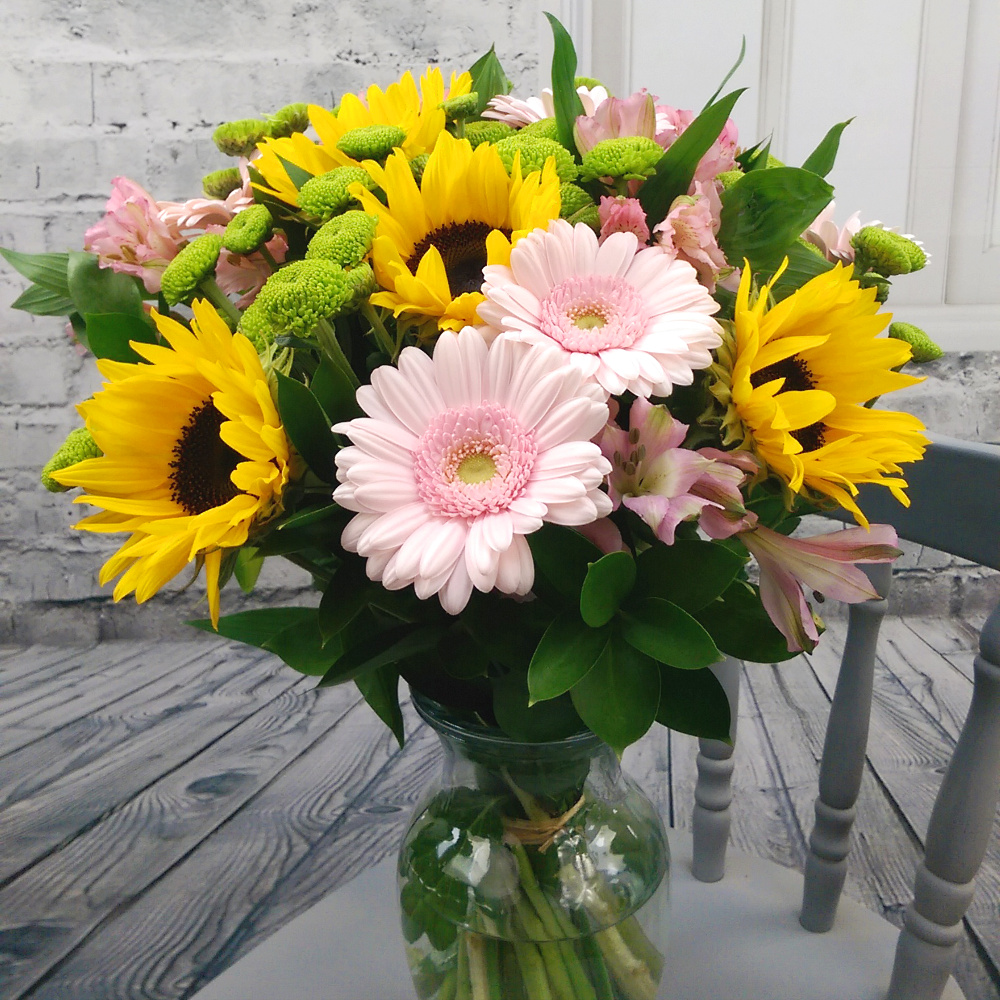 Spread some warmth, joy and exuberance with the aptly named Warm Feelings Bouquet, a sunny and cheerful mix of sunflowers, chrysanthemums, pink germini and pink alstroemeria. It's just the thing to say thanks, sorry, good luck, happy birthday or happy anniversary. Or you could even send it for no other reason than 'just because!'
Sunflower and Germini Delight Bouquet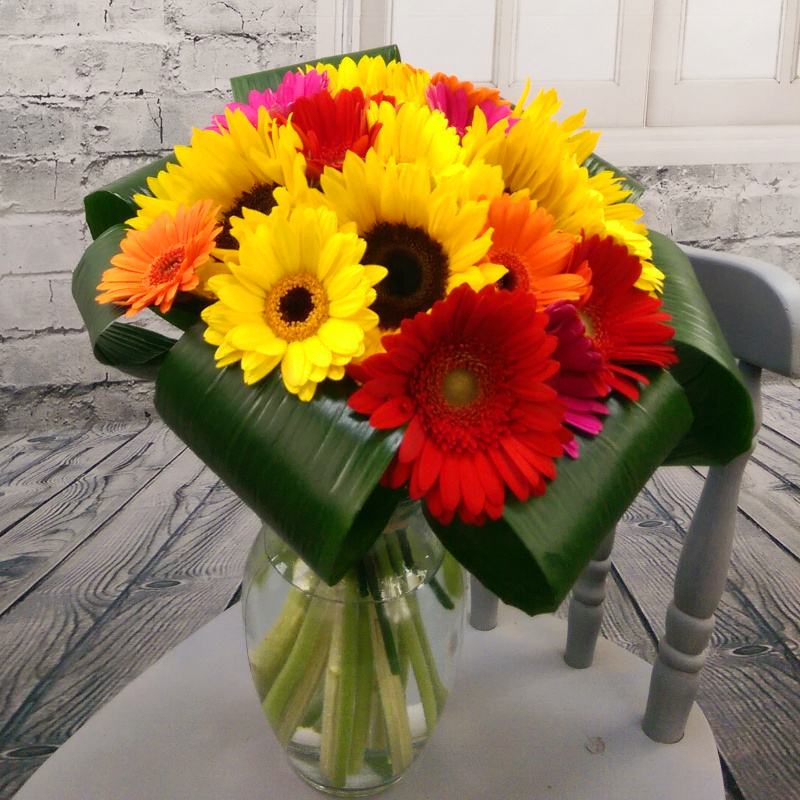 Sometimes we like to specify the exact contents of the bouquet when we're naming it; it just prevents ambiguity and confusion. So as you can probably guess, this bouquet is made with sunflowers and germinis and is, as the name suggests, utterly delightful.
A truly striking and radiant floral arrangement, our Yellow Radiance Bouquet is created using fresh yellow alstroemeria, germini and roses. It's as bright and warm as the sun and will make the perfect centrepiece within any interior setting. Or better yet, send it to a friend or loved one celebrating a special day!
So there we have it, seven, count em, seven brand new bouquets available right now for just £34.99 each. This price includes free standard next day delivery or you can even order Saturday or Sunday delivery for a very reasonable surcharge.
So which of our new bouquets is your favourite?