This Sunday not only do we celebrate Mother's Day, it is also the day that the clocks go forward an hour. This means that the evenings now last longer and we loose an extra hour in our bed in the morning! To bring in these longer, warmer days, we here at Clare Florist have a lovely line up of Spring and Summer flowers available, with many more new designs expected as we get further into 2014.
With the sun shining into the evening, what better way to decorate your home and add a warm, summer feel than with a gorgeous bouquet of bright, colourful flowers? Perhaps one of these flowers would be suitable for your home, or as a gift to send to family and friends for a special occasion.
O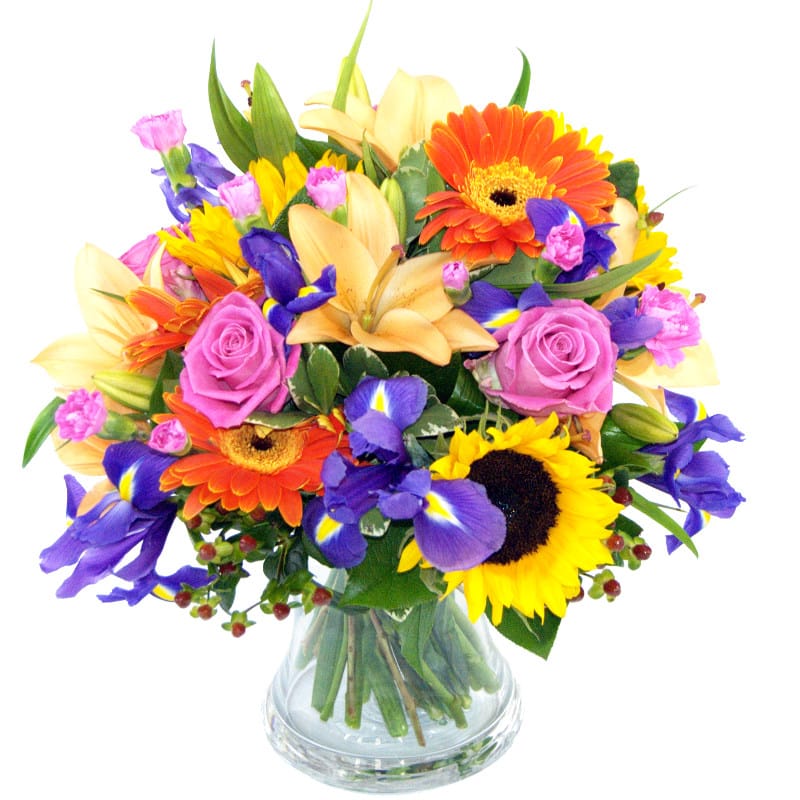 ur burst of Spring Bouquet is a vibrant bouquet bursting full of warm tones. Featuring a mixture of bright gerbera, scented lilies, pink roses and long lasting santini, this bouquet is a stunning table centre piece especially when you have guests over.
This lovely bouquet is also suitable for use in the office, perhaps behind your reception area, and the sweet scent of the flowers helps fill the room.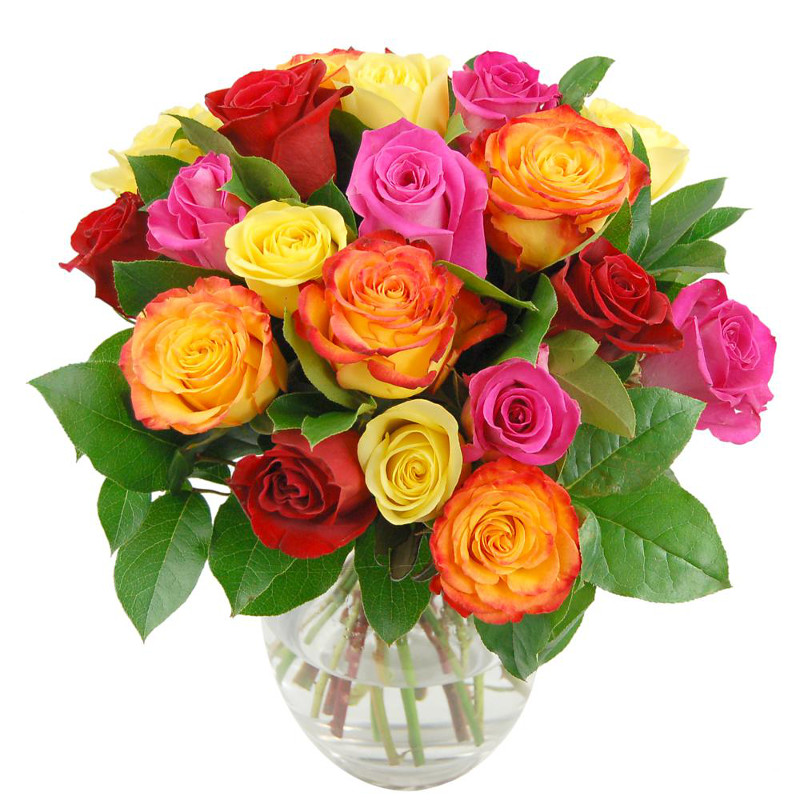 Another bright, colourful bouquet that is just perfect to welcome in these warmer months is our lovely Rainbow Roses. A fantastic collection of yellow, orange, pink and red roses, this charming bouquet will be an ideal gift that your loved ones will cherish.
Make sure to keep an eye out for our upcoming Spring and Summer bouquets!