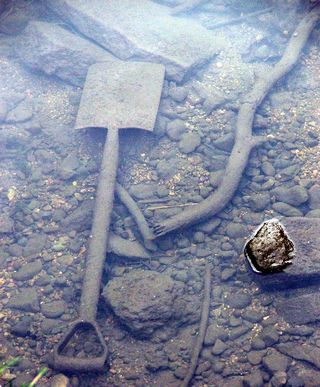 If you're a flower gardener, August can be the time of year that makes all of that hard work worth it. Although the rain-soaked summer we've had will certainly have put a dampener on some flower species, you should still be seeing a lot of your biggest and best blooms really pushing to the fore at this time of year. And if you're one of those few lucky sods around the country who've actually been getting a few days of sunshine in a row now and again, then surely there's nothing needing done right now apart from collapsing on the lawn with a good book and a massive glass of orange juice?
Well, almost! Although you can afford to be a little bit lazier at this time of year, you'll still find that taking the time to potter around and do a spot of essential maintenance will really reap its rewards.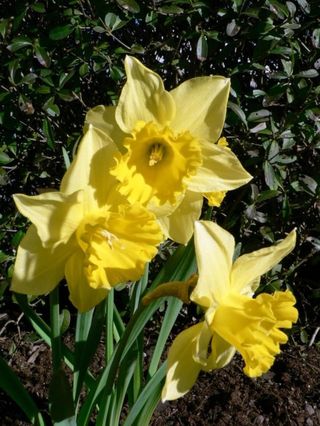 First off, simply make sure that when you go out to admire your flower garden, you keep a pair of secateurs to hand. Your garden will no doubt look fantastic as we come into this late-summer season, but to keep it that way you need to keep pruning and trimming. Don't go overboard – nothing looks more wonderful than a lush, jungly garden – but do try to stop it from becoming completely overgrown.
A little bit of watering won't do any harm either. 'Watering!? But it hasn't stopped raining!' I hear you cry, but nonetheless some plants aren't the best at absorbing all of that lovely rainfall. Head out with a watering can and treat your hanging baskets and other plants with a prominent leaf canopy, and give them a little drink.
Finally, you should always be thinking ahead, even in hammock-and-shades season (well, it ought to be hammock and shades season … maybe thinking will make it so?). So what should you be planting this August? Towards the end of the month is a good time for planting bulbs for flowering next spring. Large 'drifts' of daffodils are one fantastic way to liven up borders and unused lawn space. Other good flowers to get in the ground this August include irises and crysanthemums (from container-grown plants).
Now all you need is enough good weather to make getting out in the garden actually possible…! Happy gardening!