As Christmas is just a few days away we are winding down our Christmas flower countdown where we have been listing our most popular flowers for Christmas. Whether you are looking or order Christmas flowers for your friends and family, or simply wanting to send flowers to yourself, our gorgeous selection of Christmas bouquets and festive baskets has something for everyone.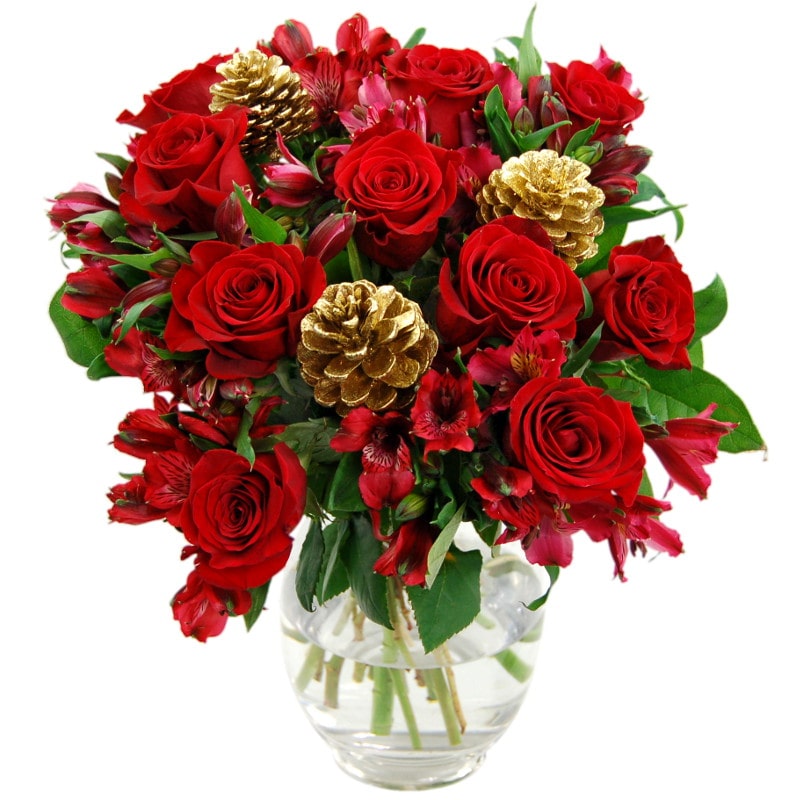 Today we are celebrating our Christmas Rosmeria bouquet, which has proven to be a popular flower arrangement this Christmas. The perfect flower arrangement to celebrate Christmas day, our gorgeous Rosmeria bouquet has been expertly arranged with a stunning selection of red roses with bright alstroemeria.
Set upon a green foliage back drop, and with gold pine highlights, this stunning bouquet will add a charming touch to any surroundings. The sweet fragrance mixed with its festive appeal makes it an ideal Centre piece for your dining table to impress friends and family.
This bouquet is available with next day delivery, and if ordered by the 23rd of December we can deliver it just in time for Christmas!