Treat your loved one this Spring with our fabulous Mixed Tulips Bouquet. What better way to enjoy a Spring afternoon than sitting in your warm living room with a beautiful bouquet of Tulips catching the sun's rays.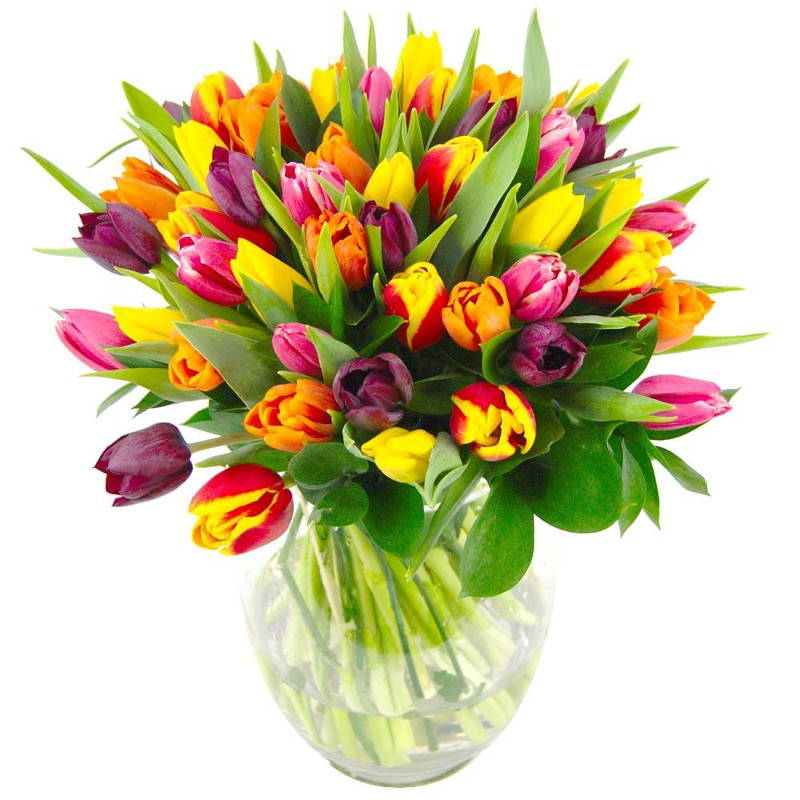 Containing beaming happy yellows, bright bursting reds, flaming oranges, vivid purples and lustrous pink tulips, they combine to form a scintillating display. These truly tantalising tulips are sure to make an amazing gift for that special someone.
It's a great bouquet to make a lovely gesture and brighten up the day of somebody you care about.